Another day and another customer survey study Lexus has topped. J.D. Power's 2017 U.S. Customer Service Index results have been released, with some surprises at the top and some regulars near the bottom.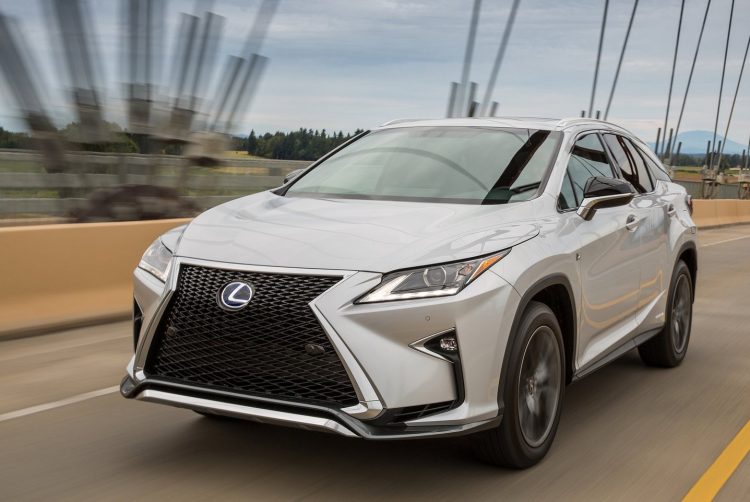 The survey is broken down into two categories, including mass market brands and luxury car brands. Scores are based on a 1000-point scale, with results based on feedback from over 70,000 car owners and lessees of vehicles between 2012 model year and 2016 model year.
At the top of the charts overall is Lexus. Lexus repeatedly scores very high in customer service and reliability surveys, and this study is no different. The Toyota-owned brand received a score of 874. Following not far behind is Audi with a score of 869, with Ford-owned luxury brand Lincoln rounding out the top three with 868. Land Rover sits at the bottom of the luxury brands, with a score of 828.
As for the regular mass-market brands, surprisingly, it's GM's Buick label that sits at the top, with a score of 860. This places it higher than BMW, and just below Infiniti in the premium brands. MINI takes up second place, with GMC, Chevrolet and Nissan also scoring respectably with a 'Circle Rating' of "better than most".
J.D. Power says the results show that 94 per cent of customers who take their car in for a service indicate that the dealer fixed any issues correctly on the first attempt. The overall score this year is 816, improved from 802 of the 2015 results. This is good news for buyers as it indicates customer service is being improved, well, at least in the U.S.
According to the data, the most common problems with vehicles and repairs is with the on-board media interfaces and radios. Around 80 per cent of customers experiencing radio problems had the issue fixed on the first attempt. Customers also rated dealers higher than non-dealers in 15 of the 16 different areas of service feedback.
Interestingly, more and more customers are preferring to receive service updates via text messages. Just over 40 per cent of Gen Y and Gen X customers prefer text, and 25 per cent of Boomers. Chris Sutton, vice president at U.S. automotive retail practice at J.D. Power, said:
"It's not surprising to see the preference for receiving updates through text messages continue to rise, but only three per cent of customers indicate they receive text message updates. Correcting that disconnect by adding more text message capability should be a priority with a service operation."
At the more concerning end of the spectrum, Fiat Chrysler Automobiles makes up the losers of the study. Dodge, Ram, and Jeep all sit in the last portion of the results, with the Fiat brand at the bottom with a score of 739.
A similar study was conducted in Australia last year, concentrating on luxury brands, with Lexus also claiming top spot locally. BMW received the lowest score.