An extra hot Volkswagen Golf R 'Evo' concept could be heading to the 2014 Beijing Motor Show in April, showcasing lots of carbon fibre with a tweaked version of the Golf R powertrain.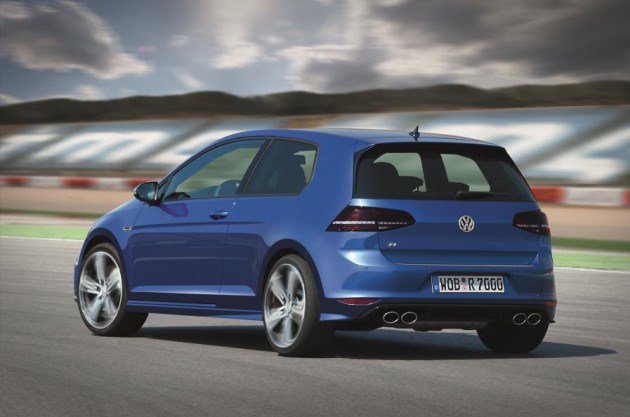 The news stems from an Auto Express report in the UK, which says a company insider has confirmed such a concept is on the way.
It's believed Volkswagen is looking to test the waters, so to speak, on an even hotter version of the already-cracking Golf R. If the public reaction is good, a production version may appear down the track.
As for the concept, it will reportedly come with a carbon fibre body, including the roof and major panels. It's also set to feature a partially stripped out interior with a roll cage. As a result, considerable weight is expected to be dropped.
Under the bonnet the standard Golf R 2.0-litre turbocharged engine could be tweaked to produce more than 221kW and 380Nm. Equipped with more power and significant weight reduction, we could see 0-100km/h come up well within the 4.0-seconds range.
We'll be sure to provide more details, including anything official, in the months to come.