Independent German auto manufacturer, Ruf Automobile, has released a third-generation Ruf CTR 3, loosely based on Porsche vehicles. Unlike the previous Ruf CTR 3 models this new one gets a mid-engined layout over the more traditional Ruf rear-engine design.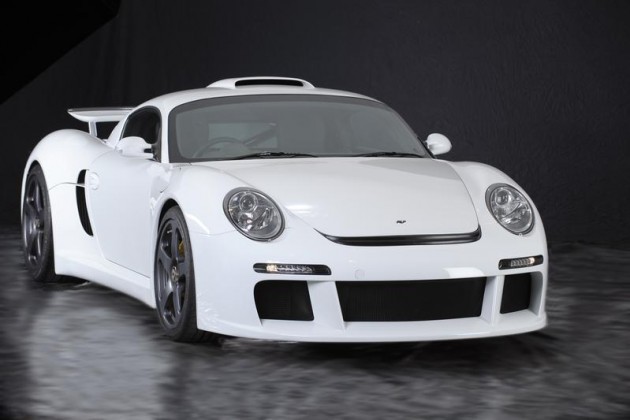 If you have never heard of Ruf Automobile, it is a car maker that is perhaps one of the purest of the Porsche tuners around. The company is not simply a tuner though, it's an independent manufacturer that works in close relationship with Porsche. Porsche has even set up a factory just across the road from Ruf in Pfaffenhausen, Germany, purely to keep up the communications.
You may also remember Ruf as the maker of the original Ruf CTR 'Yellowbird', which, in 1987, was the fastest production car in the world. It offered a 3.4-litre twin-turbo flat six engine pumping out 350kW and 553Nm, capable of slingshotting the 930-based coupe from 0-100km/h in just 3.7 seconds and pushing it on to a record top speed of 340km/h. Road & Track magazine in US actually nicknamed the car the Yellowbird, named after the way it looked in a photoshoot up against a blue sky backdrop.
Anyway, more about the company's latest creation. It's called the Ruf CTR 3 and it's a re-make of the CTR 3 which was launched in 2007. The revisions include a new extended chassis with galvanised steel sections and a longer wheelbase, offering an overall weight of 1400kg. The longer dimensions accommodate a new mid-mounted engine layout. The longer design was also built to improve agility and high-speed stability.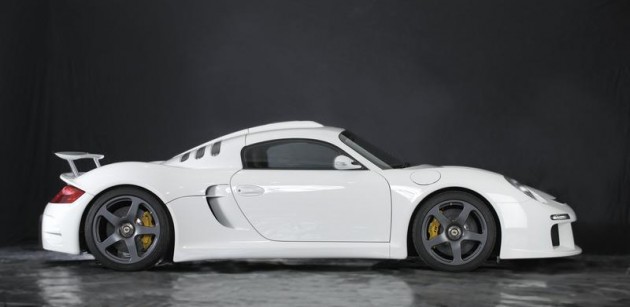 Behind the cabin sits a 3.8-litre twin-turbo flat six, an engine combination which has continued from the original CTR. The unit pumps out a whopping 552kW of power (37kW up from the previous generation) and a massive 960Nm of torque. Ruf says the CTR 3 will smash the 0-100km/h dash in 3.2 seconds, while top speed is rated at 380km/h.
Other highlights include a spaceframe chassis with Ruf's Integrated Roll Cage (IRC) system, lightweight centrelock 19-inch alloy wheels on the front with 20-inch on the rear, 380mm disc brakes front and rear and a bespoke Ruf Alcantara interior with aluminium details.
Click play on the video below for an example of what happens if you release the clutch with a little urgency, backed up by a handful of revs, in the new CTR 3.