Some images of the all-new, 2019 Hyundai Santa Fe have been released, showing off the fresh design ahead of its Geneva motor show debut next month.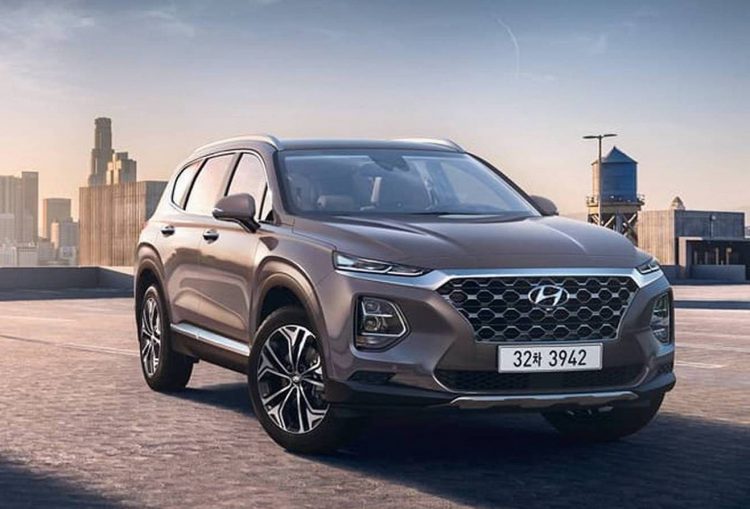 As previewed by an official digital sketch last week, the new Santa Fe sports a similar design language as the Kona small SUV. There's the slimline LED lights at the top and the main headlights mounted down below.
You can also see Hyundai's 'cascading' grille layout with, on this show car at least, a chrome strip the running across the top to connect the headlights. Down the back the roofline seems pretty parallel with the ground to help provide headroom for the third-row seat passengers.
According to Hyundai's South Korean press release, the new Santa Fe will come with a 2.0-litre turbo-diesel and the existing 2.2-litre turbo-diesel. Interestingly, there is a 2.0-litre turbo-petrol coming in. This later engine could be the same as the one powering the current Sonata, where it produces a meaty 180kW. Again though, this is based on the Korean market and could be different for Australia.
Inside looks quite luxurious, with a tablet-style touch-screen up high on the dash, and a semi-digital climate control panel in the middle. The passengers are encompassed by a ring that runs around the top of the dash and into the door trims for a classy and intimate feel, while the driver gets a nice new three-spoke steering wheel.
More details will be revealed in the coming weeks. Our guess is Hyundai will spill all the beans very soon.