Ferrari World has released a new video previewing Ferrari World Abu Dhabi – the world's biggest indoor theme park – and its attractions. The park officially opened late last year.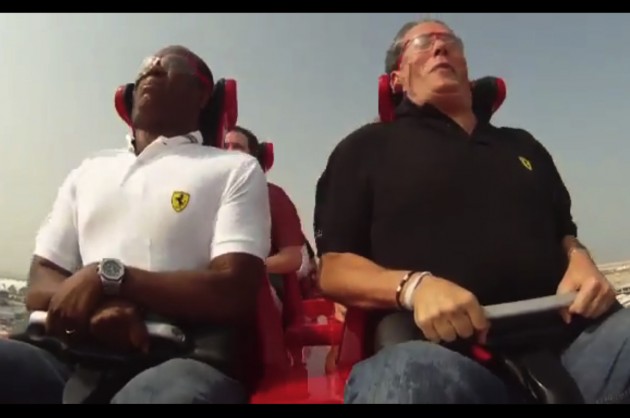 Inside, it's Ferrari enthusiasts' heaven, with loads of red paint and prancing horse logos as far as the eye can see. The park is not only for Ferrari nuts though, it's also a great place for serious adrenalin seekers, roller coaster enthusiasts, and general memorabilia and engineering fans.
The highlights of the park are the hair-raising rides though. There's the Formula Rossa roller coaster, which takes patrons from 0-240km/h in around three seconds, and the G-Force vertical acceleration ride. G-Force gives riders a taste of the g-force levels F1 drivers experience, by shooting them up 62 metres through the roof of the complex, similar to a vertical roller coaster.
Click play on the video below to see more.
During the opening festivities last year, Ferrari F1 drivers Fernando Alonso and Felipe Massa were given the chance to experience the Formula Rossa roller coaster. Watch below to see their reactions. It's quite interesting to see that even F1 drivers have trouble managing the forces. Pay particular attention to Alonso at the beginning.
Also check out:
– Ferrari Enzo 'F70' successor to go on sale in 2012
– Ferrari 599 hybrid under development
– Ferrari 458 Italian Stallion by Wheelsandmore