Mazda Australia has confirmed it is supporting this year's World Time Challenge at Sydney Motorsport Park in October, along side the legendary Mazda 767b quad-rotor Le Mans racer from the late 1980's.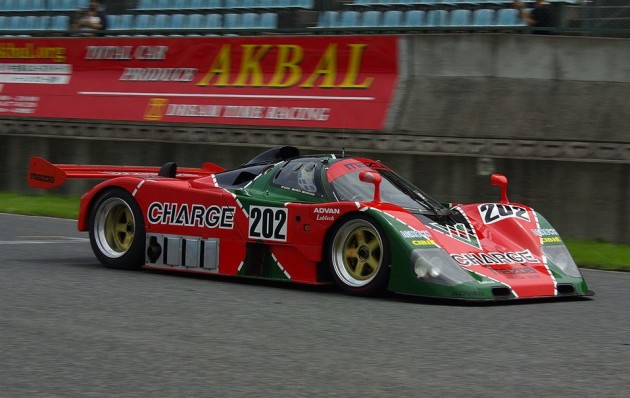 Yes, that's right folks, the Mazda 767b is coming to Australia. It doesn't matter if you can't make it to Sydney for the day, you will probably hear the screaming four-rotor racing car from wherever you are.
The car in question will be #202, which finished ninth overall at Le Mans in 1989. It will hit the track for demonstration runs and it will be on display so you can get up close to check out the finer details of the fascinating machine.
If that isn't exciting enough for Mazda and rotary fans, 'Mad Mike' will also be attending in his insane, highly modified 'MADBUL' Mazda RX-7 drift car. It also features a bespoke quad-rotor engine capable of revving to oblivion. He'll be doing some demo drifting runs around the circuit.
Mazda will be bringing a number of other iconic race cars from the past to the event, as well as showing off other Mazda vehicles during the weekend. Alastair Doak. Mazda Australia marketing director, is understandably thrilled about the local arm supporting the event. He said,
"We are delighted to showcase the stunning 767B in Australia. The development of the 767B led to the 787B which won the Le mans 24 Hour race in 1991, making it one of Mazda's most important cars."
The 767b is the precursor to the 787b, which went on to win Le Mans in 1991. Power in the 767b comes from a '13J' Wankel engine using four rotors. It produces around 450kW at an ear-pinching 9000rpm. The entire car weighs just 800kg, so you can imagine the sort of acceleration it's capable of.
If you can't remember what the 767b is, take a look at the video below. It shows drift legend Keiichi Tsuchiya clearing the 767b's throat – the exact car that will be coming to Australia – and giving it a test drive around the track. The video is in Japanese but the words aren't really important here, it's the sound the engine makes. See below.
The World Time Attack Challenge will take place at Sydney Motor Park (formerly Eastern Creek Raceway) on the weekend of October 17-19.