Renowned Audi performance tuner ABT has come up with power boost kits for the 2013 Audi A4 Avant range, including the TFSI petrol and TDI diesel variants.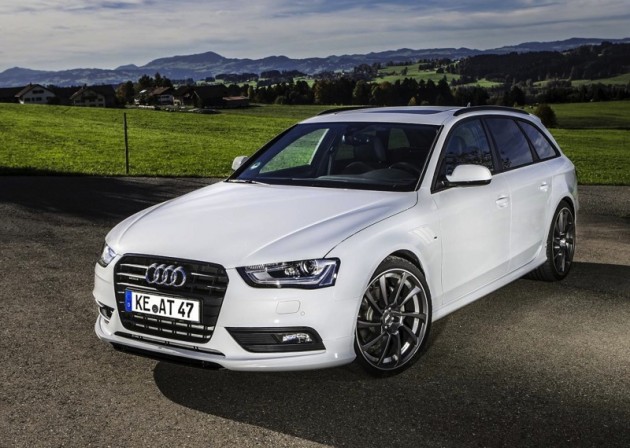 The tuning packages are through a modified engine computer which remaps the fuel and air pressures, and ignition timing for an optimum setting.
Starting with the 1.8 TFSI turbo four-cylinder, output is taken from the factory 125kW rating out to a very healthy 157kW. The 2.0 TFSI, which normally produces 155kW, can be optimised to produce a very impressive 201kW.
For the ultimate performance enthusiasts who have the 3.0-litre TFSI V6, power can be taken from the already potent rating of 200kW out to an S4-like 283kW.
ABT hasn't forgot about diesel fans, and offers a tune for the 2.0 TDI taking power from 130kW out to 153kW. The higher performance 3.0 TDI, which usually develops 150kW, can be tweaked to 224kW.
The company not only offers engine computer upgrades, there's also discreet styling options available, including neat bodykits and dark alloy wheels, as featured on this demo A4 Avant.
ABT parts can be bought in Australia through RamSpeed. Head over to the ABT website for more information.