Infiniti will enter the British Touring Car Championships in the 2015 season with a race-prepared Infiniti Q50. Aside from competition, the company hopes to help raise awareness for Support Our Paras charity foundation.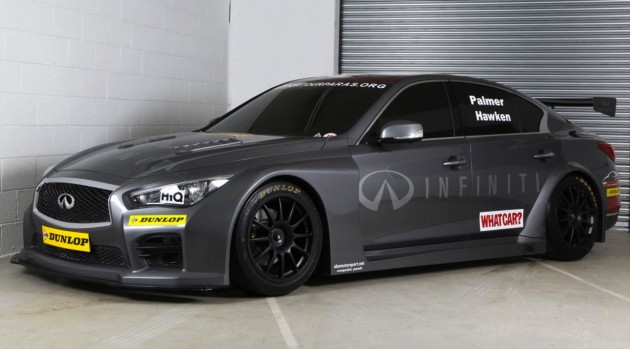 Most teams want to go racing to win. However, Infiniti says it has teamed up with the charity organisation to help raise awareness and money for The Parachute Regiment, which is regarded as one of the most iconic in the British Army. Steve Oliver, Infiniti regional director for north Europe, said,
"To have an Infiniti on the starting grid in the BTCC next year will be an exciting event on its own, but to have the car represent the Parachute Regiment's main charity makes it exceptionally worthwhile.

"These race cars reinforce our commitment to the UK and provide an ideal platform to link together two truly British establishments, The Parachute Regiment and the BTCC."
The cars are based on the Q50 sedan, which is one of the company's most recent and modern showroom models. It's targeted at the likes of the BMW 3 Series and Lexus IS sedan, and it's available in hybrid, turbo-petrol and turbo-diesel form.
As for the BTCC racing cars, they differ quite drastically from the road-going version. Full details are yet to be announced but as you can see, there is a bespoke body applied with hugely bolstered wheel arches, purpose-built suspension and brakes, and serious aero parts to aid downforce.
Inside, the interior is fully stripped out with a full roll cage system, a single racing bucket seat and a racing dash. From here the driver uses a racing engine as part of the NGTC regulations put in place in 2011.