This is the final teaser image of the new Rolls-Royce Wraith which will be unveiled at next week's Geneva Motor Show. The image shows less detail than an earlier teaser, but it does confirm the new model will take on a grand touring coupe shape.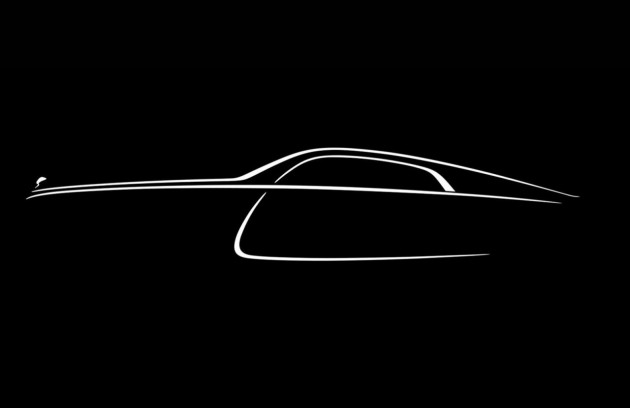 Details are limited at this stage, although, Rolls-Royce has said the Wraith will be the company's most powerful ever production car. This means it will out-muscle the current Ghost, which comes with a 6.6-litre twin-turbo V12 packing 420kW and 780Nm.
It's believed the Wraith will adopt a tweaked version of the same engine, producing around 447kW. Acceleration from 0-100km/h is set to take just 4.7 seconds, which is extremely quick for a massive land yacht like this.
Judging by the profile of the doors in the teaser image, Rolls-Royce may implement reverse-swinging hinges, or 'suicide doors', like those on the Phantom Drophead. This would make entering and exiting the Wraith a really grand occasion.
At the front, styling looks as though it will be inspired by the current Phantom with a long stretched out bonnet, while the back will tapper down to an elegant coupe finish where the C-pillars meet the rear end.
All will be revealed on March 5. In the meantime, check out an early prototype being sailed around the Nurburgring in the video below.