Audi Australia is launching a powerful 3.0 TDI variant of the latest Q5 medium-size SUV. It joins the existing 2.0 TDI and 2.0 TFSI four-cylinder versions.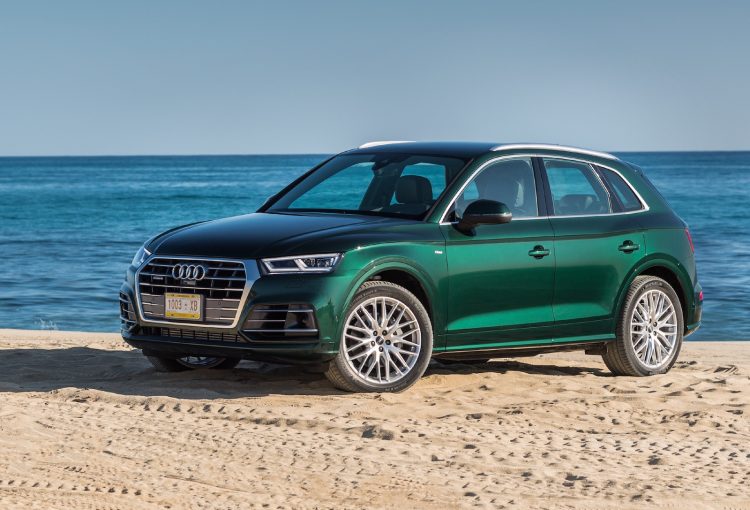 Under the bonnet the new version comes with a 3.0-litre turbo-diesel V6 producing a healthy 210kW of power and 620Nm of torque. Across the 0-100km/h sprint the clock stops in just 5.8 seconds, and despite the respectable performance fuel economy on the combined cycle is rated at 6.3L/100km.
Coming in as the new flagship variant, aside from the SQ5, the 3.0 TDI version comes equipped with loads of luxuries and standard goodies. For the driver there's the fully digital 12.3-inch virtual cockpit instrument cluster, with configurable settings, and a sporty flat-bottom steering wheel.
In-car entertainment comes via to an 8.3-inch high-res touch-screen with MMI navigation, 3D maps, and a high-speed 4G LTE connection with Google Earth and Google Search functionality via a data SIM card. There's also Apple CarPlay and Android Auto for further connectivity.
Some of the other standard features include 20-inch alloy wheels, adaptive LED headlights, leather trim, and three-zone climate control. Tunes are played through a high-end 180W 10-speaker sound system as standard, but buyers can upgrade to a Bang & Olufsen system with 19 speakers. Shawn Ticehurst, director of product and pricing at Audi Australia, said:
"The 2.0 TDI and TFSI four-cylinder engines have impressed owners with their versatility of use – a great balance between performance and efficiency. However, our customers have been clear in expressing their desire for an even more powerful model in the range, and so we are delighted to add the new 3.0 TDI V6 to our Q5 line-up to satisfy those customers."
With the launch of the new version Audi has expanded the lineup to five variants. Customers can place an order for the 3.0 TDI now, with the first deliveries set to commence in September. See below for the starting prices across the range (excluding on-road costs):
2018 Audi Q5 design 2.0 TDI quattro S tronic 140kW – $65,900
2018 Audi Q5 sport 2.0 TDI quattro S tronic 140kW – $70,700
2018 Audi Q5 sport 2.0 TFSI quattro S tronic 185kW – $73,211
2018 Audi Q5 sport 3.0 TDI quattro tiptronic 210kW – $83,900
2018 Audi SQ5 3.0 TFSI quattro tiptronic 260kW – $99,611