It looks like Rimac Automobili wants to be taken very seriously as it has released yet more teasers of the Rimac One Concept it plans to unveil at the 2011 IAA Frankfurt Motor Show next week.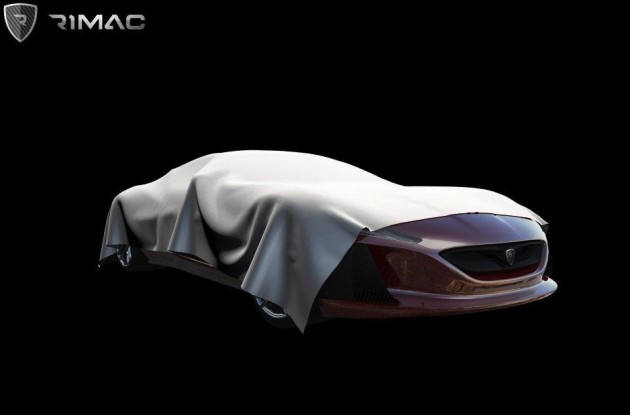 The latest shots reveal the front end of the new Rimac One Concept, showing a sleek and very low one-piece nose and a futuristic front grille design. You also get a sneak peek of the headlight design, which also appears to be quite futuristic in its design.
As previously reported, the Rimac One Concept is boasting a full electric (EV) powertrain consisting of four motors mounted at each wheel hub. These combine to offer an overall power rating of 800kW and 3800Nm, making it one of the most powerful EV supercars around.
It is just a concept at this stage as Rimac Automobili is yet to announce any official production plans. Things might change at the Frankfurt Motor Show though, especially if the Rimac One Concept attracts loads of interest.
Rimac Automobili says the Rimac One Concept is capable of smashing 0-100km/h in just 2.8 seconds and has a limited top speed of 305km/h – simply awesome figures for any supercar, let alone an electric one. Full charge range is said to be 600km.
Take a look at the rest of the teasers images below and tell us what you think of it and the figures.
Also check out:
– Video: Rimac One Concept teaser – 800kW electric supercar
– Rimac One Concept to be unveiled at Frankfurt Motor Show