Welcome to the "Black Hawk" Audi TT RS by HPerformance, based on the previous-gen TT. It shows how much potential that howling five-cylinder engine has.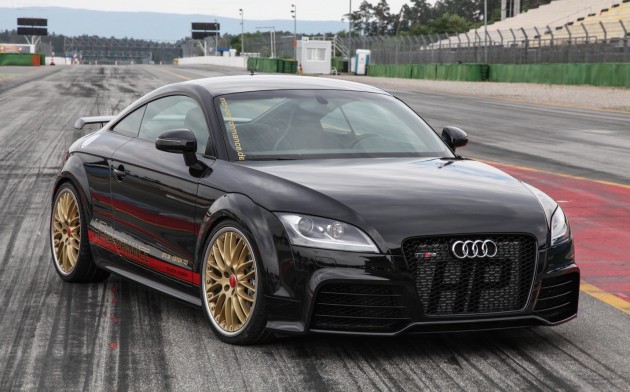 Previous generation Audi TTs have in the past received some criticism for being somewhat like a shandy-drinker in the company of beer enthusiasts… Now however, HPerformance has released a new kit for the Audi TT RS variant, squeezing a lot more power out of the 2.5-litre five-cylinder turbo.
HPerformance has injected some serious flare into the mix, one-upping its previous kit for the RS with a power output up from 375kW/690Nm, to a staggering 552kW (750PS/metric hp) and 880Nm of torque.
The mods don't come cheap, at 50,000 euros, but for your money you get a one-of-a-kind TT RS with a GTX-35 turbocharger, ceramic brakes borrowed from the R8 supercar, and software revisions from MTR-Performance.
HPerformance is tight-lipped at this stage regarding performance times, but keep in mind that a stock TT RS runs a 0-100km/h in 4.1 seconds, and this thing has a hell-of-a-lot more power than a stock version.