A new hypercar is on the way, and it's looking to take on big guns such as the Lamborghini Aventador. It's called the 2013 Tushek Forego T 700, which sounds like the name of a giant machine gun.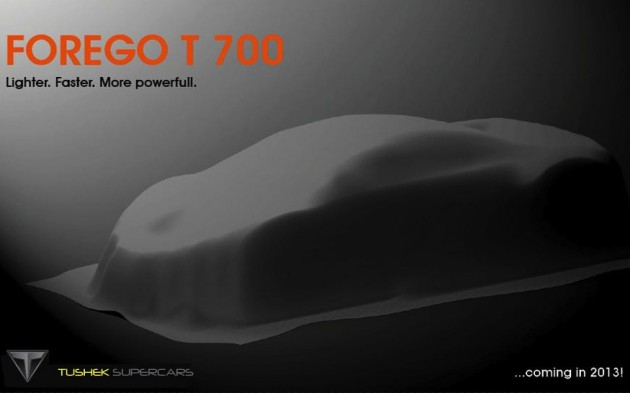 Very limited details have been released on the new car, only this teaser shot. It appears the Tushek Forego T 700 will be a very low-profile supercar, with a pointed front end and a bubble dome cabin.
Tushek has revealed to Autocar in the UK that the T 700 has a target weight of under 1000kg, which makes it very light for a top-shelf supercar – the Lamborghini Aventador weighs in at 1575kg.
The T 700 is also set to feature a 522kW engine, providing an epic power-to-weight ratio. According to reports, the new supercar will also achieve up to 3.3 g during cornering – a 2013 Nissan GT-R Track edition achieves around 2.6 g.
As this preview outlines, the car will arrive some time in 2013. We'll keep you updated with more details as they come.