Californian supercar marque Rezvani has announced another model to its lineup called the Beast X, following on from the regular Beast. Aside from having one of the more exciting names in the automotive world, the Beast X has the muscle to match.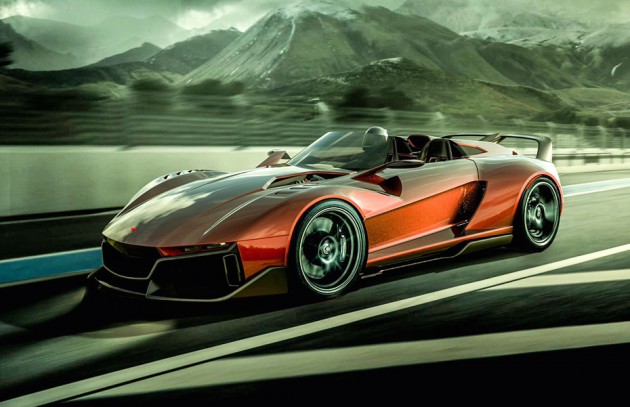 In the engine bay is a 2.4-litre twin-turbo engine pumping out 522kW. Thanks to a carbon fiber body construction, the 839kg weight translates to a 0-100km/h time of just 2.5 seconds, and an undisclosed top speed that is sure to match even an F1 car.
The Beast X comes fitted with an Alcon braking system, 10-way adjustable Bilstein dampers, and a slippery body thanks to carbon fiber rear wings and side skirts. Buyers can also choose their rubber for the 19-inch wheels, with the option of Continental SportContact 5P or Toyo Proxes R888 tires.
Buyers can opt for either a six-speed sequential transmission or a manual option for all those millionaires that want to keep it old-school.
On that note, the Beast X costs US$325,000, and at this stage only five have been confirmed for production. However, if you are lucky enough to own one of these, perks of ownership include free access to a range of circuits around the US.
The Beast X is the first of what Rezvani describes as its "most extreme and exclusive" models, with more to come in the future.