There's a sporty new compact SUV on the way from Renault, called the KWID. It will initially go on sale in Indian but it will eventually be sold around the globe.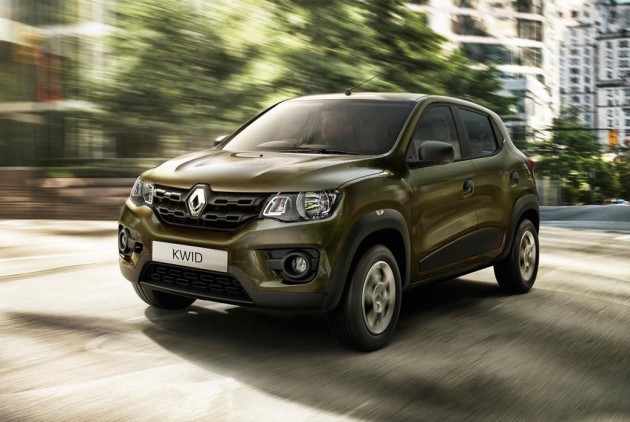 The KWID will be the very first vehicle to use Renault-Nissan's new CMF-A platform. Currently there are vehicles which use the CMF-CD architecture, such as the Nissan QASHQAI, however, the 'A' in the name associates with the smaller A-segment. The platform has been developed to be adaptable and changeable. Renault said,
"Like all the Alliance platforms, the CMF-A is extremely flexible. As a result, exterior styling and the powertrain can be varied significantly in order to match the specific requirements and preferences of customers in Renault's international markets like India."
Being in the compact class, the KWID is very small. It measures just 3.68 metres in length and 1.58 metres in width. This means it's even smaller than the current Koleos (4.5m, 1.8m) and the new Catpur (4.1m, 1.7m).
In the engine compartment sits a 0.8-litre engine matched up to a five-speed manual transmission. Specific output and economy numbers haven't been mentioned, but it is likely to come in various forms for different markets.
With short front and rear overhangs, the KWID should be a capable little off-roader. The body is just as ambitious, with plastic scratch-resistant wheel arches, like a big SUV, and black bumper bar sections. It also offers a 180mm ground clearance.
Although the model will initially launch in India during the second half of this year, Renault plans to introduce the KWID in international markets. Carlos Ghosn, chairman and CEO, said,
"With KWID, Renault continues to pursue its strategy of accessible mobility for all to step up its international growth. Using a new Renault-Nissan Alliance platform and following the trail blazed by the Duster, the KWID will enable Renault to continue its expansion and address the needs of customers who want a vehicle that is stylish, robust and easy to use."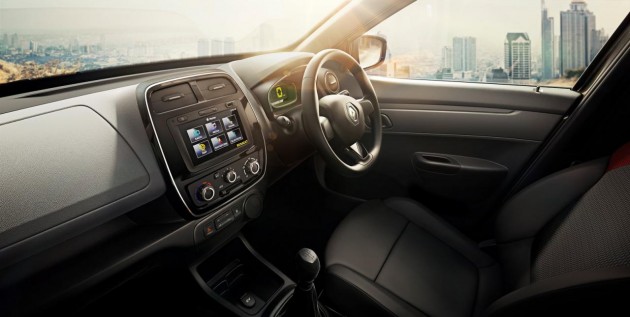 Inside, the clever platform opens up a surprisingly roomy cabin environment that's also filled with technologies and conveniences. In the dash is a 7.0-inch touch-screen interface with media-nav, Bluetooth, and hands-free capability, while the instrument cluster is fully digital.