Koenigsegg has released a rather intriguing teaser image of a potential new special edition version of the Agera. Very limited details have been revealed on what the model is exactly.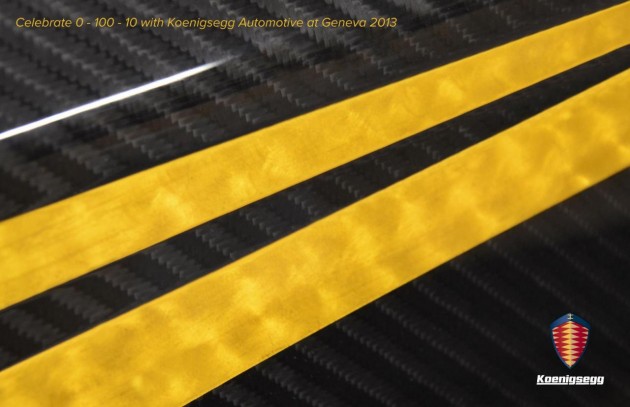 The only thing the company says is to 'celebrate 0-100-10'. Some assume this has something to do with the company celebrating its 100th production car milestone, however, it has already revealed a dedicated model for that called the Agera Hundra.
Another scenario is the company has produced 100 cars in 10 years, which would relate to the '0-100-10'. Again though, nothing has been revealed so far other than this piece of clear-coated carbon fibre panel.
It looks like we will have to wait another couple of weeks to see what Koenigsegg is up to here. The Geneva show starts on March 5.