The new 2014 Jaguar XJR will make its public debut at the 2013 New York International Auto Show next week. The company has just lifted the lid on one picture for a taste of what to expect.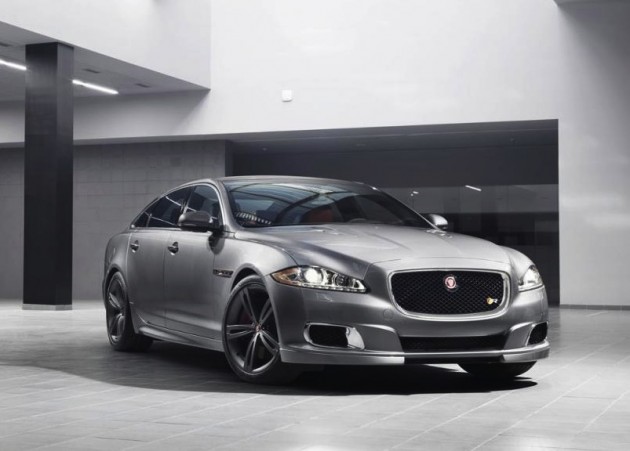 Under the bonnet, the new XJR will come with the high-output 5.0-litre supercharged V8 producing 405kW of power. Acceleration figures haven't been mentioned, however, Jaguar says the new model will offer "supercar performance". This means 0-100k/h should come up in around 4.5 seconds.
Jaguar says the new model will be the most focused, most agile, and the most responsive XJ it has ever made, featuring a bespoke chassis tune, likely with adaptive sports suspension, as well as an advanced aerodynamics package. Adrian Hallmark, global brand director at Jaguar, recently said,
"The new XJR epitomises the three pillars of technology, performance and contemporary design which the Jaguar brand stands for in the twenty-first century, while delivering new levels of dynamic ability in a luxury saloon."
Also joining the big cat on display at the New York show will be an all-wheel drive variant of the XF sedan, the new F-Type sports car, and the new XJ range. It all starts on March 27. Local market entry dates for the XJR are yet to be confirmed.