It looks like availability of the Alfa Romeo 4C coupe in North America is coming to an end, with news saying the 2018 model year will be the last run. The convertible is set to continue.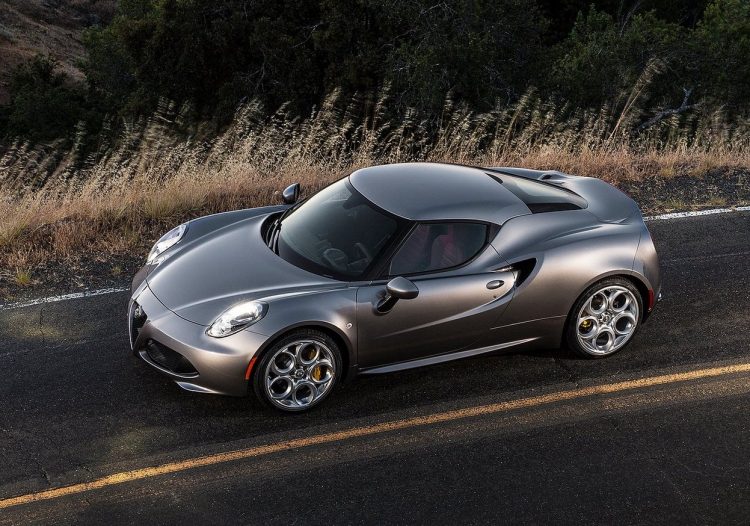 The news stems from a Motor Authority report in the US, referencing a discussion with 4C product manager Danny Pritt. Pritt said the 4C coupe will be discontinued in the US after this year's model run, with the 4C Spider to continue for a while longer yet. Speaking with PerformanceDrive, Berj Alexanian, product communications manager at Alfa Romeo North America, said:
"While the 4C Coupe is no longer in production for the North American market as a 2019MY vehicle, it remains in production for all other markets around the world, and remains available for sale in North America while supplies last as a 2018MY vehicle."
Alfa Romeo launched the cute little 4C sports car in 2015. Its launch coincided with Alfa Romeo's reintroduction into the US market. It's understood the FCA brand has sold 400 examples of the 4C in the US during all of 2017. In Australia, the local arm sold just 29 examples in the same year.
This news might not come as much of a surprise to Alfa Romeo fans, though. As previously reported, the storied Italian brand is working on a new sports coupe which is set to revive the GTV name. It's understood the new model will be based on the Giulia's Giorgio platform, and feature a 600hp (450kW) hybrid powertrain with all-wheel drive.
Launching the new GTV could conflict with the 4C coupe's sales potential in the US, so it makes sense for Alfa to drop the 4C. Especially given it hasn't been a huge sales hit with customers. The new GTV will come in as more of a mainstream model, competing with the likes of the BMW M3 and Mercedes-AMG C 63 coupe, only it's expected to be a lot quicker.