A sketch has surfaced online potentially revealing the look of the next-gen Skoda Superb. Skoda has previously confirmed the new model will feature more striking styling, and this depiction certainly heads that way.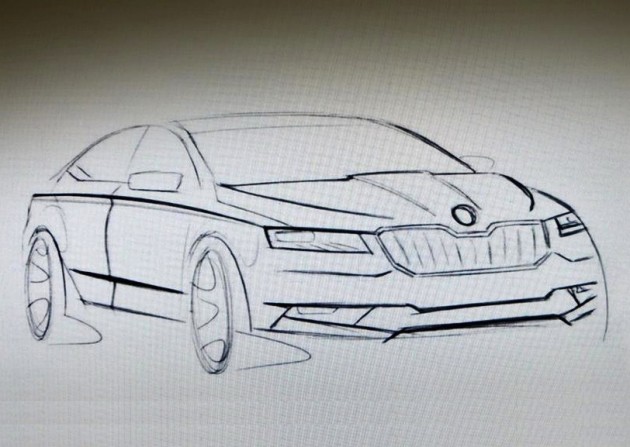 The next Superb will showcase all-new styling and an extension of the latest design theme. In a previous Autocar report Skoda CEO Winfried Vahland said,
"The new Superb will, in terms of styling and execution, be a revelation. For the next 10 years, the Superb will be the top of the line."
This sketch might not be official but it incorporates some styling hints that are in line with what is expected. The traditional front grille is accentuated by aggressive bonnet lines, while the headlights are slimmer and sharper, like what is seen on some of Skoda's latest concepts.
Along the side you can see an almost four-door coupe roofline which swoops up and over, while the chunky doors feature multiple contour lines. The sketch also shows some neatly bolstered wheel arches, which seem to make the sedan look stronger.
Skoda is planning to introduce a new four-door coupe along the lines of the Volkswagen CC, and unveiled a concept called the VisionC earlier this year to preview that. This image could preview the production version of that concept.
It certainly looks great. We'll keep you updated with official details when we hear more.