The 2017 Honda Civic Si has been revealed in the US, ahead of its New York auto show debut, with a more powerful engine than what is currently available in Australia.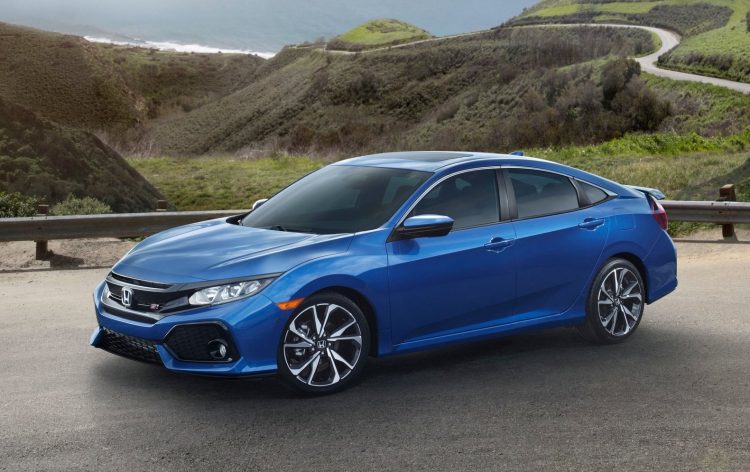 Traditionally, the USDM Honda Civic Si (available in sedan and coupe) is available with a higher-displacement engine for more power, but this time around it gets a higher-output version of the 1.5-litre turbo four-cylinder from our upper-spec Civic models. It generates 150kW and 260Nm, making it competitive with the likes of Holden Astra RS-V, Hyundai Elantra SR Turbo and Renault Megane GT.
This would give Honda an intermediate level between the 127kW Civic RS and Civic VTi-LX, and the Type R due late this year with 235kW and 400Nm.
There is also a mysterious looking stick in the middle of the interior. Yes, that's right, the Americans get a manual Civic while all of ours are strictly CVT only.
Other differences for the Si include a revised steering system with dual-pinion variable ratio, firmer suspension and thicker stabiliser bars, bushes and the same upper wishbone as the Type R. 18-inch alloys with 235/40 tyres are also equipped on the Si.
Cosmetically, there's a more aggro bodykit and spoiler, completing the external package, while heavily bolstered front seats keep the passenger and driver in place while exploiting the chassis's extra capabilities.
PerformanceDrive notes the Civic Si utilises a higher-tuned version of the same engine available in our local Civic. So how about it, Honda Australia? And we'll take the manual too.