The Range Rover Evoque is the Land Rover's most popular vehicle, according to last month's Australian sales charts. Could a Range Rover Evoque Sport increase the fan-base and sales even more?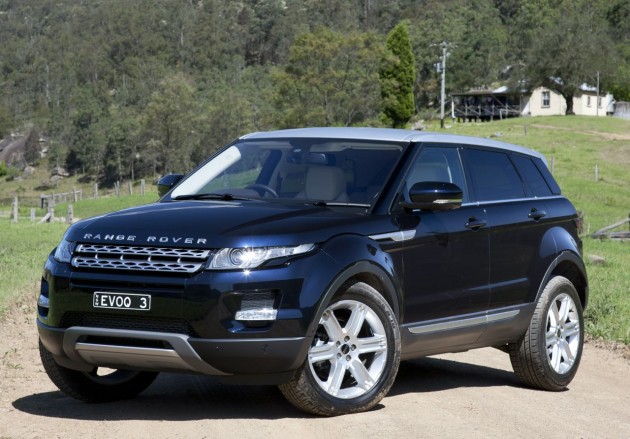 Similar to the Range Rover Sport being a performance version of the Vogue, an Evoque Sport with a focus on performance could be on its way in the future. The latest word from Europe suggests that some kind of Sport variant is under consideration.
PerformanceDrive spoke to James Scrimshaw from Land Rover Australia about such possibilities. He said that there hasn't been any official word from Land Rover at this stage, saying that the reports from Europe are simple speculation. He said a more likely variant to hit the showrooms would be a production version of the Evoque Convertible concept.
"They've already made a concept version, and it was extremely well received. If anything, this would hit the market before a sports model."
Scrimshaw said that obviously with vehicles such as the Audi Q3 RS concept being unveiled, Land Rover could benefit from a performance variant of some kind based on the Evoque in the future. However, as far as official details go, there are no plans.
According to the reports, the Evoque Sport would feature a number of distinguishing features to separate it from the already sporty Evoque lineup. They're talking a revised exterior with new, slightly more aggressive front and rear bumper bars, a larger alloy wheel package, and possibly some changes to the interior.
Mechanically, a performance-oriented braking package, lowered sports suspension – by around 10mm – as well as boosted engines to make the Evoque a touch quicker are being rumoured.
For the SD4 diesel variants, power would apparently be boosted from the current 140kW rating to around 157kW, while the Si4 EcoBoost petrol would receive a kick in the pants as well, jumping up from the current 177kW on offer.
Both a Sport and Convertible for the range would give Land Rover a huge boost in fans and sales, especially with current figures already doing well.
During April 2012, Land Rover sold 260 Evoques, in two- and four-door form. This made it the clear favourite among the company's lineup, with the previous month's most popular model – the Discovery – going to 82 new homes.
*PerformanceDrive is currently preparing a full review of the four-door SD4. Stay tuned for more details.