Looking for a dedicated track car that you can drive to work? The KTM X-Bow GT is now available in Australia, bringing in a certain amount of practicality to the hardcore sports car.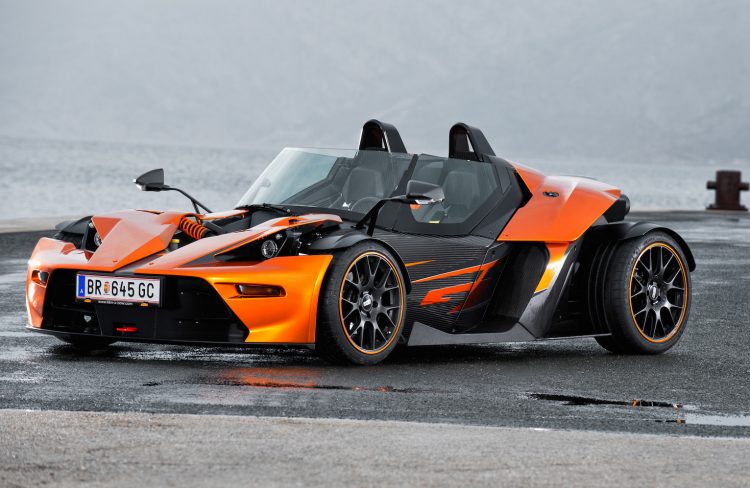 The GT is based on the X-Bow R, only it is designed to be driven without a helmet. Around the driver and passenger is a frameless windscreen structure that provides some protection from the elements, wrapping around to include side windows as well. Buyers can also option for the 'X-Top', which is soft roof cover that can be installed to keep the interior dry. The cover can be stored in the car.
With some proper windows and doors, the X-Bow GT includes a windscreen wiper for the first time, as well as a powerful heater system for the cabin. Other visual changes include an almost full front bumper bar, improved front wheel arches for better aero, and at the back the GT gets a unique vented engine cover. A pair of roll-over bars sit up the top, capable of withstanding 2.5 times the weight of the car.
All of the exterior has been crafted for optimum aero efficiency and downforce. Take a peek under the body and you'll see a completely flat, racing-like cover, with a finned diffuser at the back. Along with a front splitter, the X-Bow GT is capable of producing 100kg of downforce at 200km/h.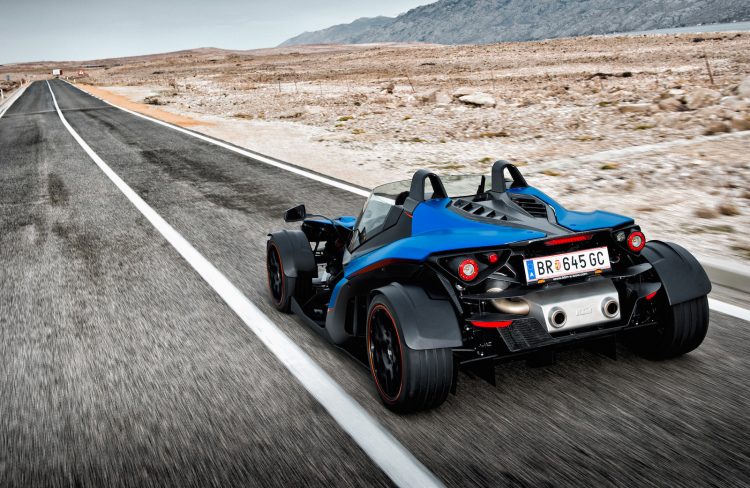 Behind the cabin, power comes from an Audi-derived 2.0-litre TFSI turbo-petrol four-cylinder engine that produces 220kW and 420Nm, paired up to an Audi six-speed manual transmission. Across the 0-100km/h sprint, the clock stops in a claimed 4.1 seconds, while the combined cycle fuel consumption is rated at 8.3L/100km. Part of this performance and economy is thanks to the complete carbon fibre structure, with a kerb weight of 847kg.
You won't be wanting for more choice in colours, as the Austrian manufacturer offers a massive range of colour schemes and combinations to choose from. From exposed carbon fibre to bright orange or yellow, complete with BBS lightweight wheels with matching pinstripe options.
The X-Bow GT is now available to buy and register for the road in Australia, through Simply Sports Cars in Sydney. Prices for the regular X-Bow R start from $169,990, so we assume the GT is slightly more expensive (excluding on-roads).