We're not sure how but this new Radical Rapture is road legal, and could be the perfect solution for anyone looking for a new track day toy. Well, a track toy that can technically be driven to and from the track.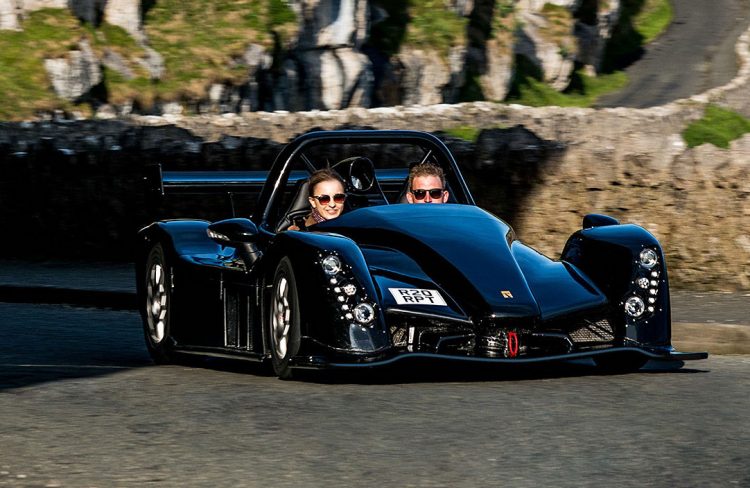 Radical Sportscars is usually known for producing extremely lightweight track cars. There's even a dedicated racing series for customers. This new Rapture is based on the SR3 and RXC Coupe, and, as you can see, it has headlights, indicators and all things necessary for road registration. In the UK anyway.
Radical promises some level of passenger comfort thanks to two specially-moulded racing seats that feature integrated headrests. You're then strapped in with a multi-point harness, and the driver is presented with an LCD to display vehicle information. The screen can also be used as a data-logger for lap times and so on.
Sitting right behind the driver's earhole is a 2.3-litre turbocharged Ford engine that produces 261kW and 434Nm. This is connected up to a six-speed sequential transmission and a rear-wheel drive system that incorporates a Quaife ATB differential.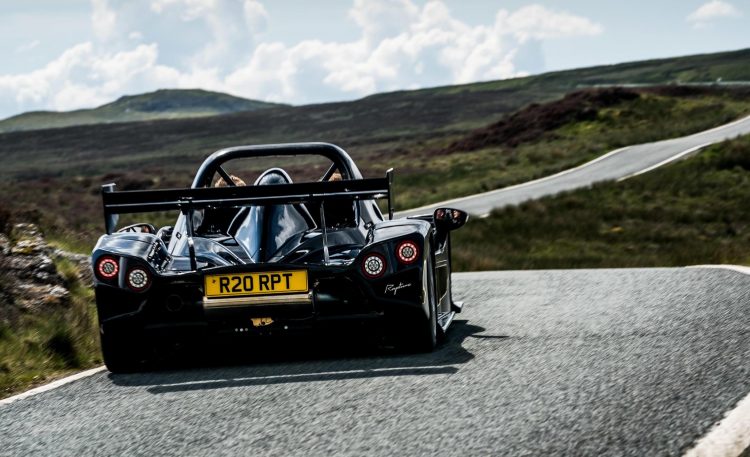 Although 261kW might not seem like much power in today's world, in the Rapture it is a lot. The car only weighs 765kg, so the power-to-weight ratio is very similar to a Ferrari 488 Pista. Radical claims 0-60mph (97km/h) comes up just 3.0 seconds, with 0-160km/h clocked in 8.4 seconds. It also offers a top speed of 266km/h.
It isn't just about straight-line performance, though. The Rapture can tear up corners thanks to a proper, racing-like aero kit with front and rear wings. The user can adjust the bi-plane rear wing to suit road use or track use, and the suspension consists of a fully adjustable Nik-link system with double wishbones front and rear. There's also adjustable ARC dampers.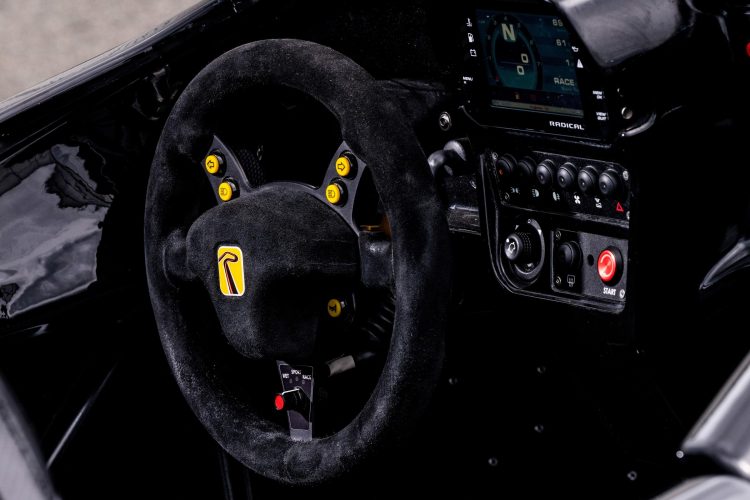 Radical says the Rapture features a full spaceframe chassis that incorporates an FIA-approved safety cell and crash structure. There's also a remote engine immobiliser and fire extinguisher system. Radical Sportscars CEO Joe Anwyll said:
"Radical has always been a business to push the boundaries; in developing Rapture, we listened carefully to our global customer base to ensure that whilst road legal, the Rapture remains an undiluted, out-and-out track car at its core."
The car makes its debut at the Goodwood Festival of Speed in the UK, which is just getting underway today. Check out the promo video below for more on the Rapture.