Bugatti has been spotted test driving some prototype versions of the upcoming 'Chiron' hypercar, set to replace the mighty Veyron.
Despite Volkswagen's massive diesel scandal, it seems Bugatti's next project hasn't been put on hold by the parent company. These images, recently surfacing online, show two prototypes driving on the public roads as part of their next phase in development.
The cars give us the clearest look yet at the shape of the new model. It appears to extend on the Veyron's design in some areas, while also infusing plenty of all-new elements such as the Batmobile-like roof and centre buttress, and the chunky rear end.
No further specifics have been revealed on the technical stuff yet, and even the name 'Chiron' is still to be confirmed. It's understood the engine bay will house a similar 8.0-litre quad-turbo W16 as the Veyron, only there's talk of electronic turbocharging and a hybrid electric motor assist system.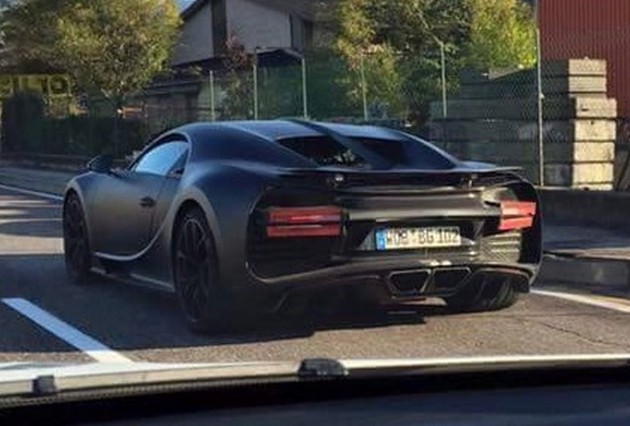 Power is expected to top 1100kW with electric assistance, making it significantly more powerful than any Veyron variant, including the flagship Super Sport (882kW). With this level of power on board, and all-wheel drive, we could be looking at a 0-100km/h time in under 2.5 seconds, and a top speed of around 450km/h.
According to reports the Chiron might make its public debut at the 2016 Geneva Motor Show in March. Let's keep our fingers crossed.