To the most unwavering of automotive purists, the clean-revving aural symphony of a atmospherically-fed engine and the level of involvement required for a H-pattern manual gearbox is the only way to enjoy a car. And both of these things are in terminal decline.
Can anything be done from a consumer point of view to save this and is there any particular factor that is speeding up its demise? Or should we just get with the program and learn to love DCTs and automatics? No.
With each subsequent generation, fewer teenagers are taught to drive a manual when they get their licence, which means a higher proportion don't ever require or learn this skill. In fact, many reports on car theft report that sticking with a manual makes your car a less likely theft target.
Locally, many segments are ditching the option of the manual transmission. This is starting to filter down to small cars such as the Subaru Impreza and Honda Civic, which are only offered with droney CVTs (in Australia). With such a low take up rate in Australia, the bean-counters have the last say here. We expect the next Corolla to follow suit.
In the medium segment, the class-leading Mazda6 no longer gives you the option either. We spoke to a BMW dealer, who informed us only certain variants of the 1 Series and 2 Series are available with stick shift, while the 3 Series is no longer available in manual guise aside from the M3/M4.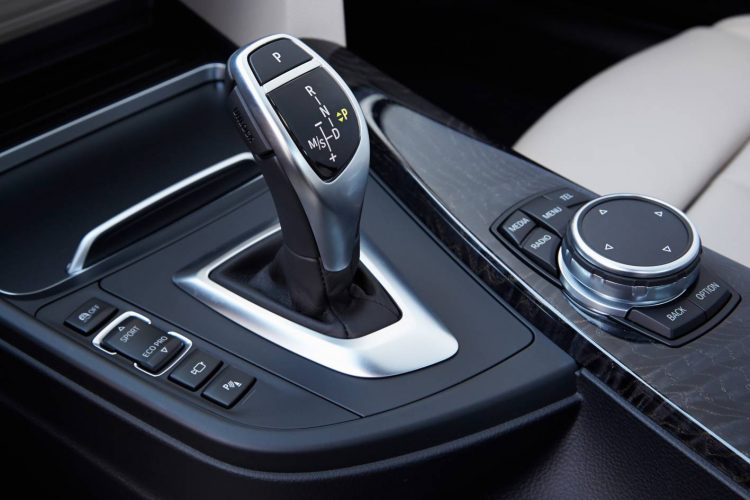 That surely must ring alarm bells. The quintessential premium compact sedan no longer gives you the option of a manual, unless you opt for the performance variant. In USA and Europe you can get it but not here.
Even Lamborghini and Ferrari have ditched the iconic gated shifter, insisting its customers want the quickest gearbox which, in fairness, is a dual-clutch item. The Kia Stinger GT, billed as the logical stand-in for extinct Aussie muscle cars, will also be an auto-only affair.
There are tiny air bubbles of hope, however. Mazda's small car range is bought in a higher proportion of manuals than any other carmaker, and we think we know why.
The shift quality and clutch feel makes driving these cars a tactile pleasure, while many other contenders – the Holden Spark manual springs to mind – suffer rubbery shift action, poorly judged ratios and springy clutch, which makes shifting a manual feel like an unnecessary chore. If carmakers paid more attention to precise and snickety cog-swappers, then the take-up rate could no doubt be higher. If it isn't a rewarding sensory pleasure, why on earth would you bother?
Driving them in traffic is also quite a chore, unless you've tried it with a high-torque vehicle like a Falcon or Commodore (seriously a manual transforms even six-cylinder versions of these cars).
A cake-and-eat-it scenario here would be a switchable semi-autonomous system that can crawl through traffic when you leave it in gear, and manage clutch engagement. Autonomy and manual transmissions? They may seem at odds but here is an example of an autonomous Tata Nano manual in India:
Porsche has also had some pushback from customers, with the outgoing GT3's PDK-only arrangement remedied this time around. Aston Martin has promised to offer three pedals for the foreseeable future. Ford offers only manual transmissions on the Focus ST and Fiesta ST. Renault also followed this approach but is apparently offering a DSG option for the next Megane R.S.
In America, insurance company Haggarty is teaching the next generation of 15-25 year-olds how to drive manual transmission cars, touring the country in interesting cars. Initiatives like this are a grassroots way to quell the apathy of a dying art.
Driving instructors in Australia could also wield this power, if they have both types of car. By providing an incentive or free manual driving lesson (in a nice-shifting car), they could increase first time drivers' engagement with the type of gearbox, which in many cases could plant a seed. If you're a driving instructor and reading this, please do this.
We doubt a widespread movement like this would occur but it's a nice idea. At the end of the day, people enjoy cars for more reasons than tactile pleasure. The increasing march of electrification and autonomy means the dire end of manual is imminent.
But before it reaches its death throes, it opens up a market for an automaker who wants to cater to this disenchanted niche. Otherwise the best option is to buy an old classic thus-equipped and hold onto it for dear life.