An alliance between PSA Peugeot-Citroen and General Motors (GM) has been set up, with dedicated teams already in progress developing a workable strategy. Both companies are set to produce components and vehicles together, while helping each other out in their respective local markets.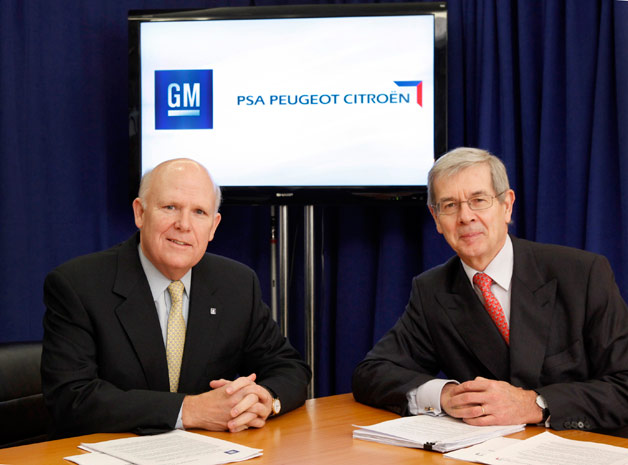 Peugeot is one of the leading manufacturers in Europe, but last year annual sales dropped by as much as 8.8 per cent. The French company is now looking to expand into other regions around the world, including a potential return to the US, and is set to use GM as a stepping stone.
Likewise, and conversely, GM is the leading maker in the US, but sales in Europe aren't so good. GM's Opel and Vauxhall brands have been dwindling, especially for Opel in the recent past. The new alliance could help turn things around. Frederic St Geours, PSA vice president, recently said,
"We began some months ago discussing specific cooperation. Then we started asking why not have a strategic global alliance? Then we said that if we did it had to be balanced because unbalanced alliances fail."
This is where the dedicated teams come in. The teams will not only construct a meaningful plan that will see vehicle and component manufacturing shared between the two companies, but also a plan for better vehicle manufacturing strategies and purchasing.
At the moment PSA spends around $35 billion per year on purchasing, whereas the alliance will spend around $125 billion. PSA also purchases around two million tonnes of steel per year, but that will be expanded out to around eight million tonnes per year. This will give the pair a much harder hitting punch in the industry.
In the future you will see GM products based on a platform also shared by a Peugeot model, and vice versa. The alliance will develop various platforms for various segments, including crossovers and compact B segment vehicles, and minivans, with the first expected to be launched some time in 2016.