Nissan has released another Nissan Juke-R video, this time it shows some of the major components being put together, such as the rear sub-frame and differential, and the engine being lifted up, as well as some previews on how the concept was designed.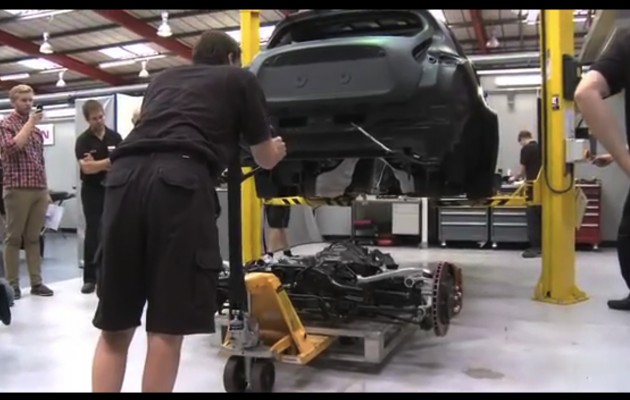 As previously reported, the Nissan Juke-R project is one undertaken by folks at Nissan skunkworks. It's not intended for production but it will be used to test the public's reaction against the idea of a performance Nissan Juke which could be on the way.
In this project one-off form, the Nissan Juke-R features a complete drivetrain and powertrain from the Nissan GT-R supercar. That includes the ferocious 3.8-litre twin-turbo V6 which delivers 390kW of power and 612kW of power.
Click play on the video below to see it all coming together. And check out those pumped wheel arches, just like the original design sketch.
UPDATE: The Nissan Juke-R has been unveiled in full.