Next month, Toyota will be presenting a full-size Camry assembled from LEGO bricks at the 2018 Brickman Awesome Exhibition in Melbourne.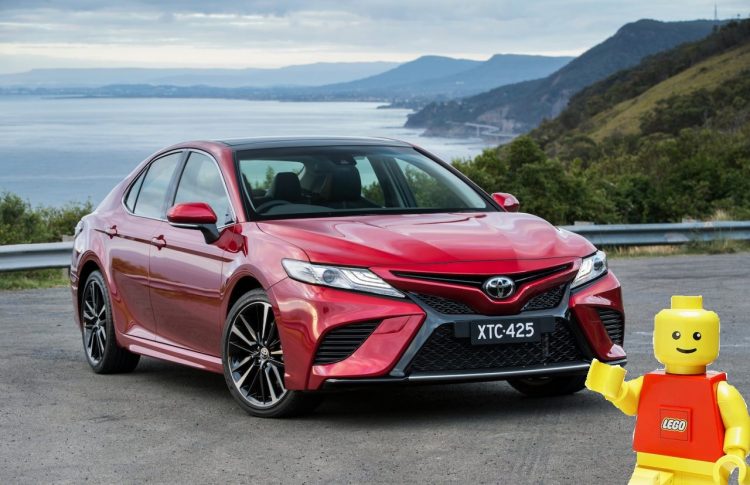 Keen PerformanceDrive readers will note we love featuring LEGO cars on a semi-regular basis. Some of these include a Land Rover Discovery 3, Ford GT supercar, Nissan 'Godzilla' GTR and the iconic Volkswagen Golf Mk1 GTI. A Camry doesn't usually register as interesting enough to create a LEGO monument to, but as you can read in our review of the newest model, the Camry is a more sporty and interesting car than ever before. And the fact that it's going to be a full-size model is certainly special.
It takes 800 hours to put a LEGO Toyota Camry together, rather than 17-18 for its driving, steering counterpart. LEGO's Ryan McNaught and Toyota Australia's head of design Nicolas Hogios have been working together on the project. McNaught spoke of his enthusiasm for the project:
"I'm a bit of a car fanatic myself so I'm delighted that we have partnered with Toyota to build a LEGO version of their latest model. The build process is in full swing at the moment – the model is so big that we've had to make sure we actually have enough LEGO bricks!"
Hogios is also excited to get involved and generate interest for the new Camry, adding:
"It has been fascinating to observe how Ryan has approached the build. While condensed into a much shorter time, many of his processes align with our own design approach – moving from an idea sketch, to modelling, to final assembly."
You can see the LEGO Camry in person at the Brickman Awesome Exhibition, from March 21- April 29, at the Melbourne Museum Plaza.