Porsche has apparently trademarked the 'GT5' badge in Germany, potentially confirming plans for a future hardcore model.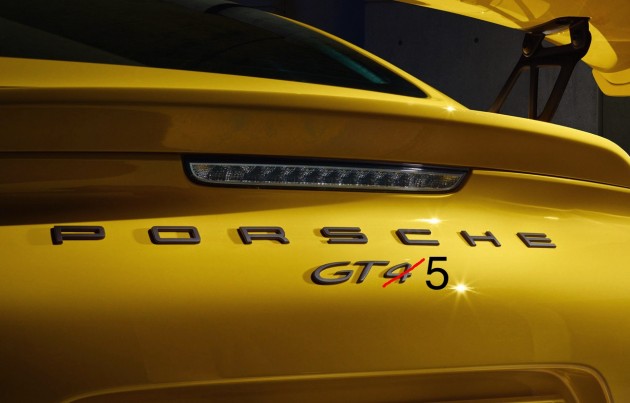 Taking a look at other 'GT' models in the showroom, there's the 911-based GT3 which itself is inspired by the GT3 race car. And then there's the more recent GT4 based on the Cayman.
All Porsche GT cars are developed at the company's Weissach GT division which focuses on taking motorsport pedigree and implanting it into production models. Almost all GT models up until now have been inspired by an FIA GT-class of racing, such as the 911 GT3, GT2, and even the old GT1 Le Mans car.
It's believed the GT5 name might be reserved for a hardcore version of the Panamera, or even one of the company's SUVs given there is no GT5 Porsche racing car. Although buyers are currently offered 'Turbo' and 'Turbo S' variants of these, there might be room for a stripped-out version.
Of course, there is also the chance Porsche is simply locking in the name so no other company gets it, in case it plans something well in the future. We'll have to wait and see to know for sure.