As reported last year, BMW is planning to launch an electric version of its new X3 medium-size SUV. Over the weekend the company released a quick teaser video previewing the model, called iX3.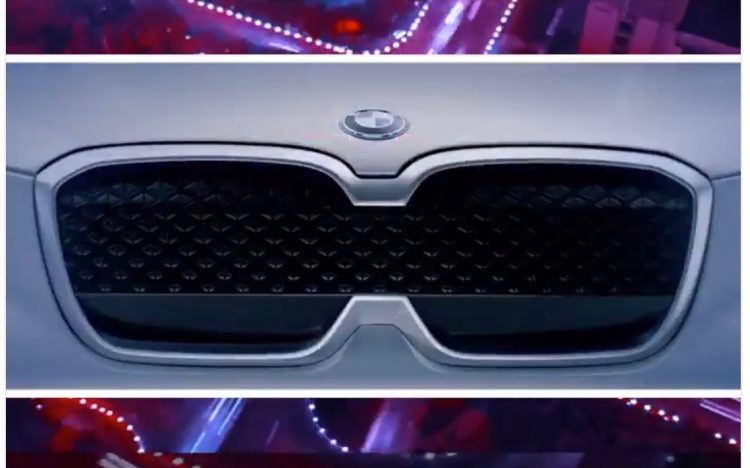 The vehicle previewed in the video is a concept version only, but BMW will probably use it to gauge the public's interest. More specifically, gauge China's interest as the vehicle will make its global debut at the Beijing motor show this week.
In the video BMW confirms the name iX3 and confirms it will be a concept vehicle that uses an all-electric powertrain. An electric X3 has been in the pipeline for a while now, but this is the first time BMW has shown some physical evidence.
At the front, the iX3 will adopt a unique grille layout compared with the regular X3, by the looks of it, with conjoined kidney grilles. Being electric means air intakes are not really needed as there is no radiator. There's also no need for air intakes for the engine as electric motors don't breath like a traditional combustion motor.
This means the iX3 will probably adopt a bespoke front end compared with the normal model. We can probably anticipate a more aerodynamic front bumper bar and smoothed-over sections, as well as a lower front end to help reduce lift. Electric vehicles are usually designed to be more aerodynamic than their petrol-powered cousins as this helps with overall driving range.
Details of the power source are yet to be discovered. Speculations suggest the production version will offer a range of at least 500km. This should help it compete with upcoming rivals from Audi and Mercedes-Benz. Both are looking to introduce the e-tron quattro and the GLC-based EQC, respectively. Jaguar also has the I-PACE crossover already on the market.
All will be revealed at the Beijing show starting April 25, with production confirmed for 2020. Stay tuned for plenty of updates, and check out the preview below in the meantime for a quick look.
Something exciting is coming. Stay tuned for the Auto China Beijing 2018!#BMWBeijing @BMWi #BMWi pic.twitter.com/JxNX4KFIDc

— BMW Group (@BMWGroup) April 20, 2018