Some remember the SSC Tuatara hypercar that was unveiled recently. This is going to be the successor to the brutal SSC Ultimate Aero supercar, a car that did hold the record as the fastest production car in the world at one stage (with a speed of 412km/h).
SSC (Shelby SuperCars) has now released a video showcasing testing of the new SSC Tuatara, more specifically, its new seven-speed transmission inside an Ultimate Aero body.
In order for thorough testing to be achieved, the SSC Ultimate Aero/Tuatara was put through rigorous acceleration tests involving sprints from 0-322km/h (0-200mph). SSC recently said,
"Testing showed that 2nd gear starts achieved the best test results as SSC averaged six individual 0-200mph test runs, each unofficially clocked under 16 seconds.

"SSC was surprised at how quickly the Ultimate Aero reached 200 mph, but more importantly the team has now determined what they feel is the perfect gear ratios for the new 7-speed Tuatara transmission."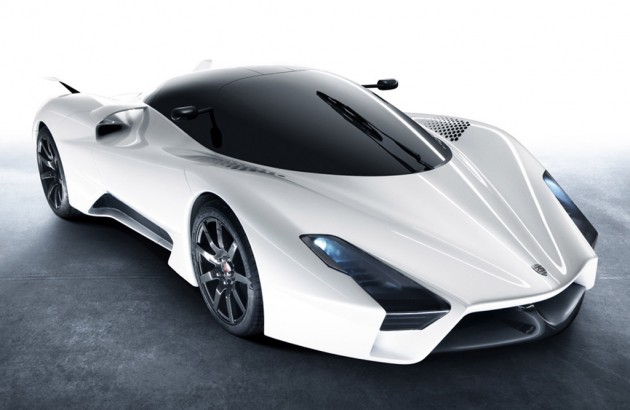 SSC is very serious about the new SSC Tuatara becoming the new world's fastest car, and overtaking the current king of speed, the epic Bugatti Veyron Super Sport which has an official top speed of 431km/h.
The SSC Tuatara will reportedly use a 7.0-litre twin-turbo V8 developing 1007kW of Earth-shattering power, so that's 1350hp to you older-fashioned types. This colossal unit is expected to propel the SSC Tuatara up to a top speed of 443km/h.
Click play below to see the powertrain package being put to good use with flat-out acceleration. (Take note of the 'When Animals Attack'-style lion hunting music in the background. It suits the SSC Tuatara perfectly we think.)