Some patent images of the upcoming Maserati Levante SUV have surfaced online, giving us more of a glimpse of what the new model will look like.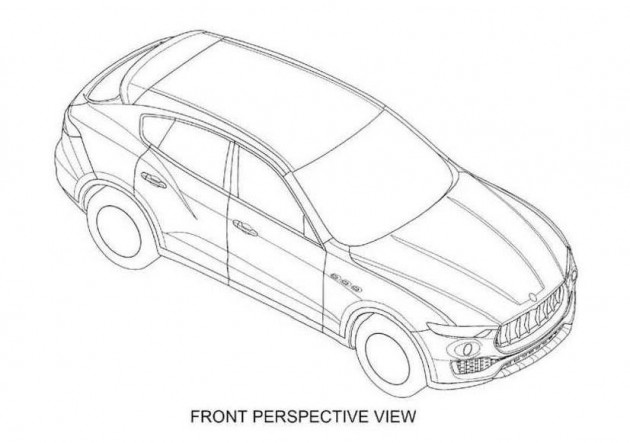 As expected, the new SUV will be inspired by the Kubang concept vehicle from a few years ago. There does, however, appear to be a revised front end with slightly different headlights and fog lights in these patent images, and a new grille.
At the back there's also a few minor changes from the concept, including a different tailgate and new taillights. Most of these changes are probably being made due to design rules and pedestrian safety regulations associated with road-going vehicles.
The patent images show the new model will be quite large, ready to take on vehicles like the Porsche Cayenne and the Range Rover Sport. This will be Maserati's first SUV, and judging by the latest market trends, it could be one of the company's most popular models.
As far as we know the Levante will borrow plenty of components from parent company Fiat-Chrysler, using a modified version of the Jeep Grand Cherokee platform. We can also expect to see powertrains borrowed from the group, including a 3.0-litre turbo-diesel producing around 184kW, and the twin-turbo V6s from Maserati's other showroom models.
At the top end of the range, speculations suggest Maserati will offer a high-performance variant to take on the sportiest of rivals. Think along the lines of a twin-turbo V8 producing around 400kW.
Maserati is tipped to unveil the new SUV at the 2016 North American Auto Show in January. Sales are likely to commence shortly after.