Porsche may be planning a more hardcore variant of the Cayman GT4, potentially wearing the 'RS' badge, which could borrow the 911's most potent powertrain in the hunt for more speed.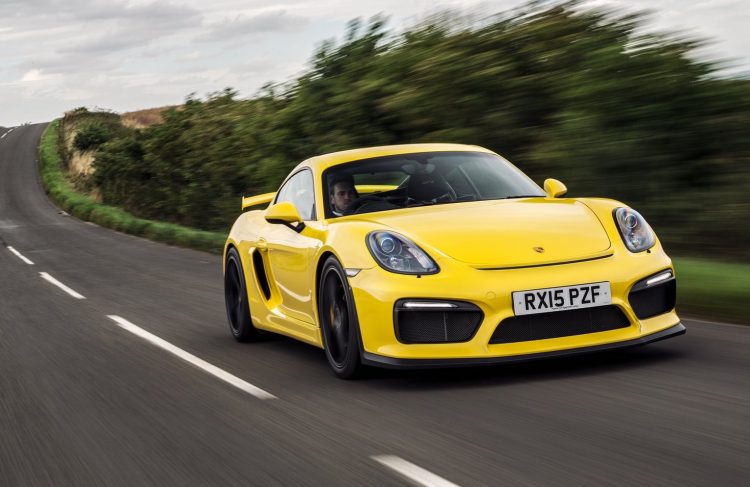 Considering the latest generation 718 Cayman can lap the Nürburgring Nordschliefe in similar pace to the current GT4, Porsche may have something special up its sleeve for the next iteration of the iconic Cayman GT4.
According to an Auto Express report, citing an insider source at Porsche, the brand is considering installing a 4.0-litre engine, borrowed from the 911 GT3 RS and 911 R, or a version of the new 4.0-litre unit currently powering the RSR race car, which is set to be packaged with the next-generation 911 GT3.
Speculation is that the GT4 RS, as it is expected to be named, will have a power output of around 320kW; lowered from the GT3's power output to maintain a separation between the Cayman and the almighty 911.
In other Porsche news, Walter Rohrl, Porsche development driver and brand ambassador, has confirmed that a facelifted 911 GT3 will be revealed at the upcoming Geneva Motor Show, packaged with a six-speed manual. He also alluded to the possibility of the 911 R receiving the 4.0-litre flat six unit, with a power output north of 372kW.
There are also rumours (and spy shots) of a possible GT2 revival, with a tweaked version of the current 911 Turbo S powertrain; Porsche has apparently tested this unit up to 521kW.
According to Porsche's data, they expect the next-generation GT2 to lap the Nurburgring in something around 7:05. The last generation 997 GT2 RS recorded an official lap time of 7:18.