In Germany there's roads that you may have heard of called the autobahn. These are speed limitless freeways. Some of these freeways do have a speed limit of 130km/h though, and for that, the German police could have this; a 2012 BMW M5 police car.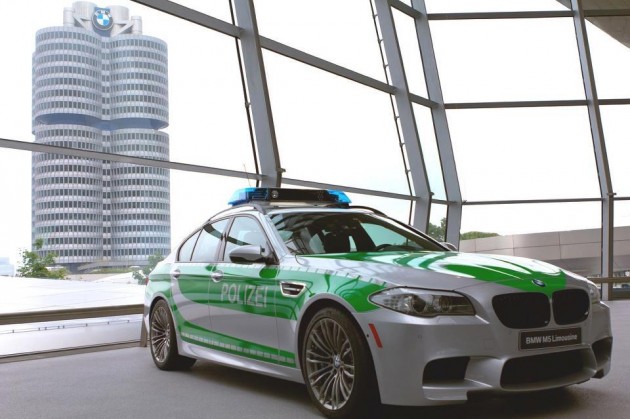 This is not a car you'd want to be running from. It handles as good as it goes, and stops as good as it goes. And it truly goes like a scalded cat (2012 BMW M5 review here, including short video).
Fortunately for would-be law-breakers, the M5 police car is just a concept at this stage and won't be going into service any time soon. It has just been unveiled at the BMW Welt Museum in the company's home town of Munich.
It looks pretty awesome with the 'Polizei' livery don't you think. Especially knowing that under the bonnet sits a 4.4-litre twin-turbo V8 producing 412kW of power and 680Nm of torque.
The M5 is on sale in Australia with prices starting at $230,000.