Nissan's luxury arm Infiniti has made the cut for the highly-competitive field of Wards 10 Best Engines list for 2017, with its new twin-turbo V6.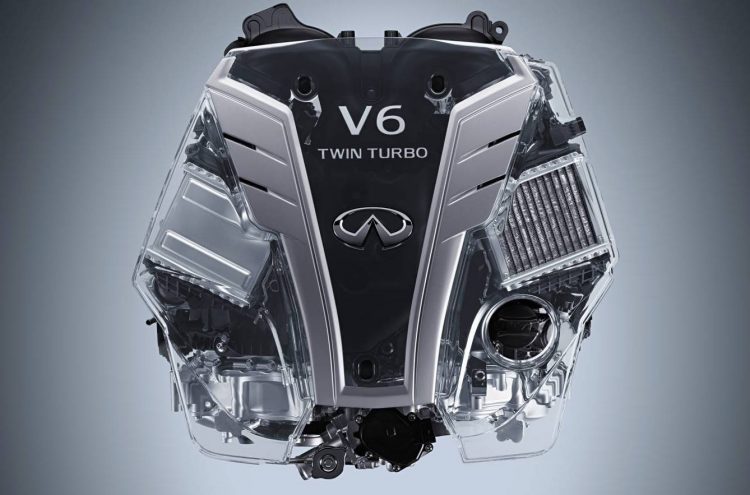 Infiniti's recently-developed 3.0-litre twin-turbocharged V6 engine was selected from a field of 40 units. The VR-series engine, found under the bonnet of the Q50 sedan, is available in two output specifications; 224kW/400Nm or 298kW/475Nm.
The V6 joins other engines in this year's list such as Ford's 2.3-litre four-cylinder unit powering the Ford Focus RS, the Mazda CX-9's turbocharged 2.5-litre, Volvo V60 Polestar's 2.0-litre turbo/supercharged four-cylinder, and Chevrolet Volt's 1.5-litre four-cylinder hybrid powertrain, among five others.
For the first time in Wards' 23 years of testing and publishing a best engines list, a naturally aspirated V8 has not made the cut. For 2017, the field has been made up of three hybrid powertrains, and seven turbocharged engines.
"Automakers see downsizing, turbocharging and electrification as key strategies for delivering no-compromise powertrains that also are fuel efficient, and this year's list clearly affirms that strategy," says Wards Auto senior content director Drew Winter.
Manufacturers that made the cut were honoured last night at a Wards Auto ceremony at the NAIAS show in Detroit. The full list of engines are as follows, in alphabetical order.
3.0L turbo inline six (BMW M240i)
1.5L 4cyl and electric motor EREV (Chevrolet Volt)
3.6L V6 and electric motor PHEV (Chrysler Pacifica)
2.3L turbo 4cyl (Ford Focus RS)
2.0L 4cyl and electric motor HEV (Honda Accord Hybrid)
1.4L turbo 4cyl (Hyundai Elantra Eco)
3.0L twin-turbo V6 (Infiniti Q50)
2.5L turbo 4cyl (Mazda CX-9)
2.0L turbo 4cyl (Mercedes-Benz C300)
2.0L turbo/supercharged 4cyl (Volvo V60 Polestar)