BMW has sent out a glimpse of the next-gen, 2021 BMW M4, showing a preview image of the upcoming M4 GT3 racing car. It'll come in as the new top-of-the-range customer racing product from BMW.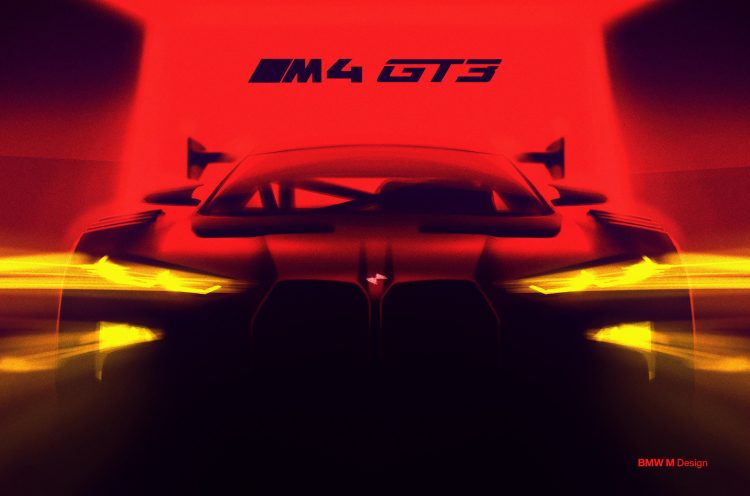 The M4 GT3 will replace the existing M6 GT3, which has been racing around tracks since 2016, including succeeding at the 24 Hours of Spa-Francorchamps. However, BMW says the engine and chassis of the next-gen M4 production car are the perfect basis for the next GT3 racing product. Markus Flasch, CEO of BMW M GmbH, said:
"It is only logical that future top models in customer racing will be based on the next generation of the BMW M4. We will already be setting new standards in terms of sporting performance in production, which is why it makes sense to present the new GT3 sports car on this platform as well."
Even though the GT3 is a track-only vehicle, it will be based on the yet-to-be-revealed next-gen M4. In fact, BMW hasn't shown the latest 4 Series yet, based on the G20 3 Series platform. The company confirms the next M4 will come with its latest 'S58' 3.0-litre twin-turbo inline-six engine, which we all kind of knew anyway. This engine is an evolution of the S55 found in the outgoing M3/M4.
BMW says the engine will produce "more than 500hp" in the production car. Again, we kind of already knew this because the X3 M and X4 M, which debuted the S58 unit, produce up to 375kW (500hp) and 600Nm. There's also a lower-tune version of the engine, rated at 353kW and 600Nm for the non-Competition versions of the SUVs (not available in Australia). BMW Group motorsport director Jens Marquardt said:
"With the introduction of the new GT3 regulations for 2022, the BMW M4 is the perfect base. The core product from our colleagues at BMW M is yet again just great. Without wanting to give too much away, the BMW M4 GT3 will be a real highlight in terms of optics and technology."
In the teaser image (top of page) it appears BMW will be applying dramatic front grilles to the next M4, as first indicated by that polarising Concept 4 from earlier in the year (above). We're guessing this could be the new-look for BMW products going forward, especially if the latest 7 Series, X7, and even the new 1 Series and X1 are anything to go by.
Initial development and testing for the new M4 GT3 will take place during the 2020 racing season, with more serious tests in racing conditions planned for 2021. Customers will be able to hit the track and go racing in 2022. As for the M4 road car, we suspect the debut will take place some time next year.