Audi Australia has announced some updates for the 2019 Audi Q5 and SQ5 range, boosting value and adding more equipment as standard. The company says it has used customer feedback to enhance packaging.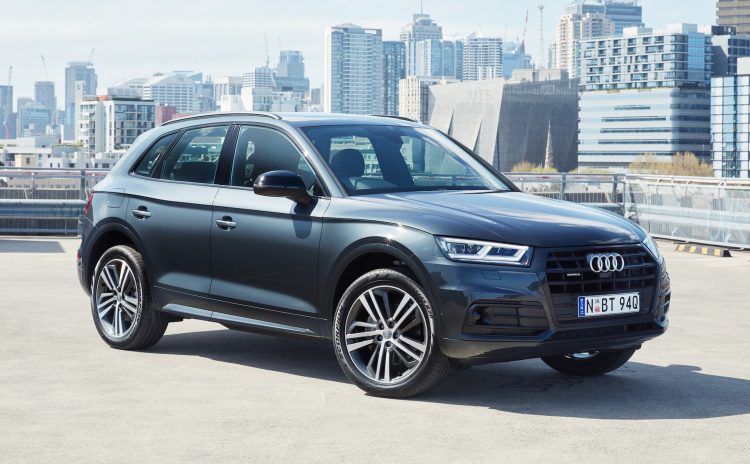 The Audi Q5 is the best-selling Audi SUV in Australia. It competes in the popular medium-size premium SUV class, and local buyers can choose between four different powertrain options and three different trim lines.
Trim lines include the Design and Sport, as well as the flagship SQ5. These are then split up with the 40 TDI, 45 TFSI, and 50 TDI (review here) engine options, with the SQ5 using a bespoke TFSI unit. All models come with all-wheel drive and an automatic transmission.
For the update, Audi is giving the entry Design line models new 19-inch alloy wheels as standard, finished in a unique two-tone design. Inside, MMI navigation plus with MMI Touch, along with active lane assist and auto high-beam are also now included on these models.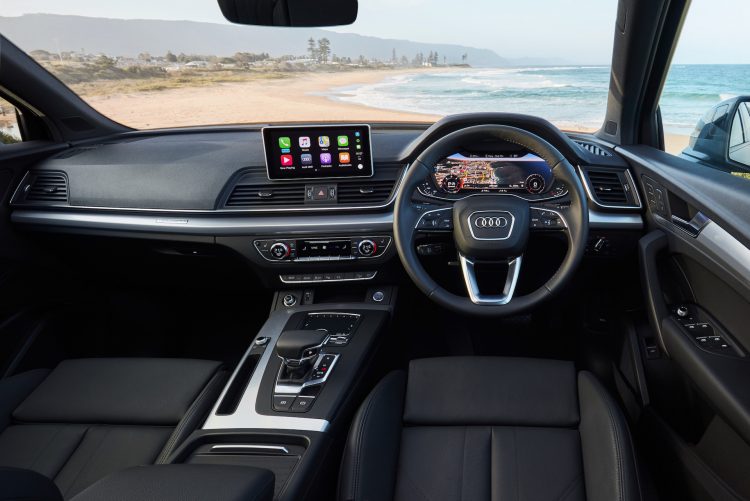 Moving up to the Sport line adds a panoramic glass roof as standard, while the parking assistant package which includes a 360-degree camera is included, along with auto-dimming exterior mirrors, and heated front seats are thrown in as standard. Moving up to the 50 TDI Sport adds a more luxurious Milano leather upholstery.
All Sport line models also continue with the S line exterior enhancement kit, with sporty highlights in various areas. Across the board, all Q5 and SQ5 now come with two USB ports for the rear-seat passengers, and wireless phone charging in the front. Speaking about the update, Shawn Ticehurst, product planning and pricing director at Audi Australia, said:
"We've listened to the priorities of our customers. We had an opportunity to further improve the Q5 and SQ5 as a package, and so we looked at their priorities to help shape how we achieved that. We think owners will be delighted with our new offer – the Audi Q5 and SQ5 have never been stronger."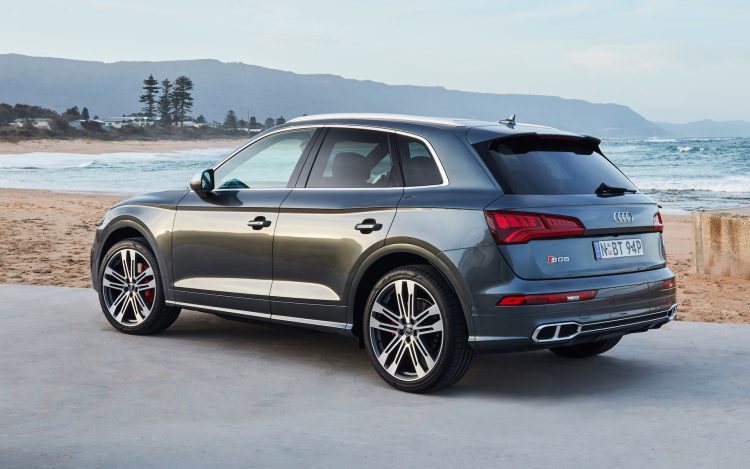 At the top of the range, the SQ5 now comes with metallic paint as standard, along with a panoramic glass roof, Bang & Olufsen 3D sound system, head-up display, and the extended upholstery package.
As for the powertrains, the 40 TDI comprises of a 2.0-litre turbo-diesel four-cylinder producing 140kW and 400Nm. It offers a claimed 0-100km/h time of 7.9 seconds, and a fuel consumption average of 5.3L/100km. The 50 TDI uses a 3.0-litre turbo-diesel V6 that generates 210kW and 620Nm, with 0-100km/h coming up in a claimed 5.8 seconds and a fuel economy of 6.5L/100km.
The 45 TFSI consists of a petrol 2.0-litre turbo, developing 185kW and 370Nm. It offers a 0-100km/h sprint time of 6.3 seconds and an official fuel economy average of 7.4L/100km. Lastly, the performance SQ5 uses a 3.0-litre turbo V6 that produces 260kW and 500Nm, with 0-100km/h coming up in 5.4 seconds. Fuel economy is rated at 8.7L/100km.
Audi says the updated range is on sale now, with prices starting from the following (excluding on-road costs):
2019 Audi Q5 40 TDI Design line: $65,900
2019 Audi Q5 45 TFSI Design line: $66,900
2019 Audi Q5 40 TDI Sport line: $71,600
2019 Audi Q5 45 TFSI Sport line: $73,500
2019 Audi Q5 50 TDI Sport line: $84,700
2019 Audi SQ5 TFSI: $99,900