A new British automaker called Eterniti Motors has released images of its new Eterniti Hemera super-SUV which is planned to be on show at the 2011 IAA Frankfurt motor Show next week.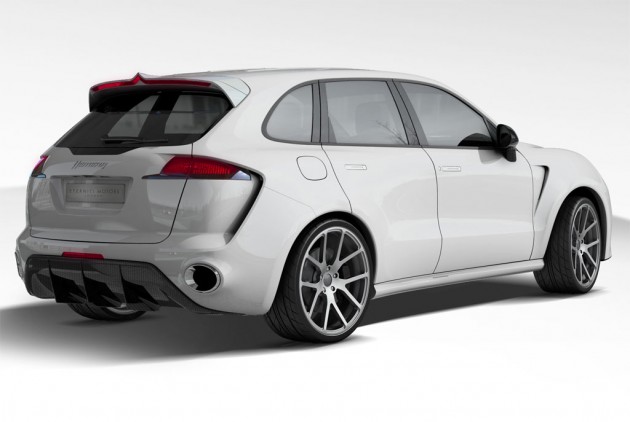 The is the company's first ever vehicle which it says will pave the way for a new market segment; the super SUV. The super SUV steps above the already top-notch luxury SUVs on the market, including the Porsche Cayenne, on which the Eterniti Hemera is based (previous generation).
While the Porsche Cayenne isn't regarded as the best-looking SUV out there, these images of the Eterniti version show a much more beefier and more pleasant exterior with added vents and an overall higher quality themed bodykit, compared with the Porsche counterpart.
Eterniti is withholding official powertrain details until Frankfurt, but the company says the Hemera will be equipped with a very high performance engine boasting 456kW. Eterniti also says the Hemera will hit a top speed north of 290k/h. Not bad for an SUV, eh?
Eterniti is planning to put the Eterniti Hemera into production too, this is not just a concept, and plans to build/sell around 100 units per year. All examples will be hand-built in London, featuring electric reclining seats, more than one iPad (as if one isn't enough), and a drinks chiller – a super SUV.
Production versions will go no sale in 2012 with prices starting at around £150,000 (approximately AU$227,500 after straight conversion). All will be revealed at 2:15pm (local time) at the Frankfurt show in Germany. Stay tuned.