Patent images of the epic new Porsche 918 Spyder have surfaced online. The images give us a first real glimpse at the production version of Porsche's upcoming halo car.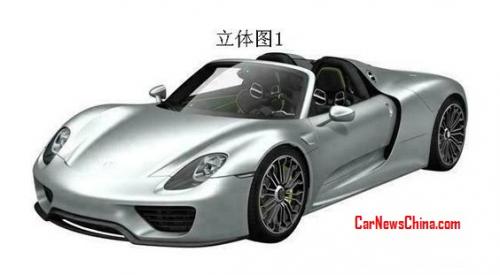 Set to be the most powerful production car Porsche has ever made, the 918 has been in the making for some time, with various prototypes already seen out and about. It will be the successor to the Carrera GT, which was a highly strung V10 racer, made for the road. The 918 is set to be easier to drive while also being even quicker.
Although most of the car has already been revealed, including details on the sophisticated and extremely powerful hybrid powetrain, this is the first time we get a look at the finer details. (Images first picked up by CarNewsChina.com)
The headlights, for instance, will be completely in line with those used on the other new Porsche vehicles, such as the new Cayman and Boxster, going for a slanted and elongated rectangular shape. There will also be an aggressive yet slightly toned down rear diffuser compared with the concept, and a neater rear spoiler arrangement.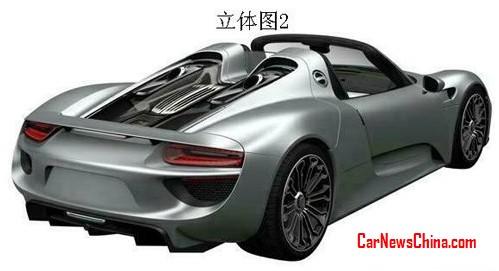 Some futuristic features that appear on the concept version look like they will continue for the production car, such as the 'shaved' door handles, intricately-spoked alloy wheels, and a set of green brake calipers.
As previously reported, the Porsche 918 Spyder will come with a 4.6-litre naturally aspirated V8 engine. Using a flat-plane crankshaft, the engine will be of high-revving high performance nature itself producing around 432kW and 500Nm. On top of this, the 918 will incorporate an electric motor system, with two electric motors, adding around 180kW. An overall combined output is expected to be around 580kW and 780Nm.
The new hypercar will go on sale in some international markets later in 2013, after an official unveiling earlier in the year. Stay tuned for more updates.