Lexus is set to unveil the production version of the rather striking new LF-NX concept SUV at the 2014 Geneva Motor Show in March. The off-roader will sit beneath the current RX range in terms of price and size.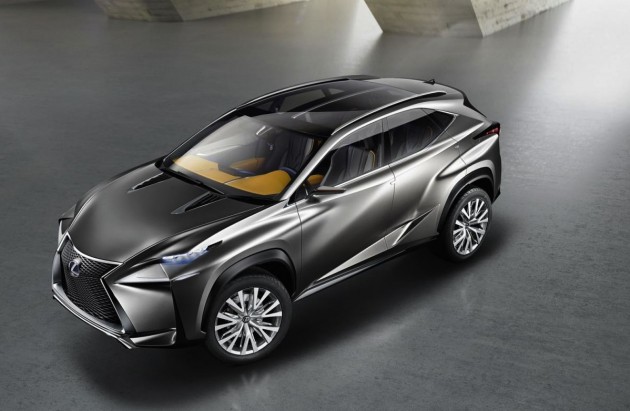 According to a recent Auto Express report, Lexus will reveal the production version of the concept at Geneva showcasing a similarly flamboyant design. Lexus European director Paul Van der Burgh said to the publication,
We've seen the finished design, we know what it will look like and it will definitely stand apart. Why would you want something that looked like everything else in the segment? Our customers have always wanted a combination of design and technology, but design has definitely become more important."
In terms of design, Lexus vehicles seem to be getting sharper and sharper, especially with the new spindle front grille layout. The LF-NX concept takes these measures to the extreme, with panel cutaways and gashes on almost every surface.
Under the bonnet, the NX is expected to come with a hybrid system similar to what is seen in the IS 300h sedan. A 2.0-litre turbocharged petrol four-cylinder will also join the lineup as part of the company's move from the current and somewhat ageing 2.5-litre V6. It will be the first vehicle model to feature the new 2.0-litre turbo.
The new model will be pitched in the market right up against vehicles such as the Range Rover Evoque, offering a more exclusive package over the regular German rivals.