A new Peugeot concept bound for the Geneva Motor Show on March 7 has been leaked by a French car forum more than a week before it is scheduled to make its public debut.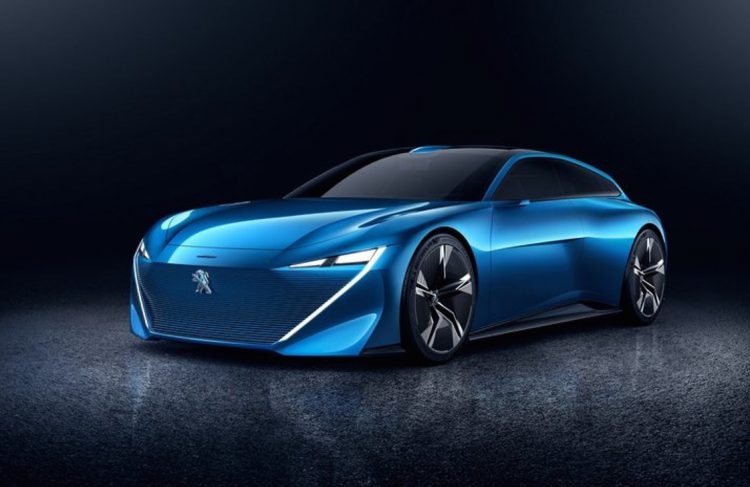 Dubbed the Instinct, details are scant at this point, but what we can infer from the image is the Instinct is a coupe with iridescent blue paint work, sharply angled headlights and what appears to be a faux grille made up of tiny holes – suggesting electric power? The headlight treatment is LED type while rear-facing cameras replace wing mirrors.
The overall shape is more shooting brake than traditional coupe, with a squared off roofline sitting atop highly pronounced rear hips.
From this picture, it appears to be a two-door but it may be a four-door with very well concealed rear doors.
Expectedly electric, the car may be used to preview forthcoming EVs from PSA, or the design language of the 508's mid-size successor. PSA has announced recently it will be releasing EVs across its Peugeot, Citroen and DS brands by 2019.
We will bring you more photos and specific details when the car is shown in full at the 2017 Geneva Motor Show in Switzerland.