Subaru has confirmed it will unveil the all-new, next-gen XV small crossover at the upcoming Geneva motor show in March.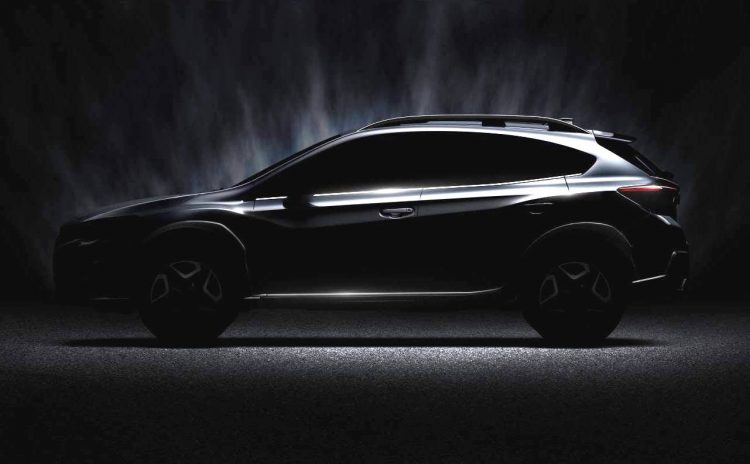 The Subaru XV has been on sale in essentially the same form since its debut in 2012, arguably at the start of the SUV tidal wave. Since then, XV sales have dropped off a bit, partly due to the increase in competition from other manufacturers. During 2014, Subaru Australia sold 11,539 XVs, and then down to 7168 units in 2015, then up slightly to 8290 during 2016.
For the next-gen model, it looks like Subaru is giving the junior, Impreza-based SUV a styling makeover, with this teaser image giving us some clues of the new side profile, panel contours, and rugged attitude.
It's likely to borrow some design cues from the recently-launched new-gen Impreza, with softer panel edges, a sportier roofline and rear quarter window, and slimmer taillights and headlights. It's also likely to adopt plenty of inspiration from the XV concept unveiled in November.
No official details accompany the news and preview image. We suspect the updated 2.0-litre naturally aspirated boxer engine from the new Impreza will power the new XV, producing 115kW (up from 110kW in outgoing XV), and we can only hope Subaru finally introduces a sporty turbo unit.
Sales of the XV are expected to kick back up a bit when the new model arrives on the Aussie market, in "mid-2017", according to the company, especially as it is likely to boast a refreshed interior with more technology packed in.
All will be revealed at the Geneva show, on March 7. Stay tuned for plenty of updates.
Note: Exposure level turned up from original teaser image