Sketches of the next-gen 2015 Audi TT have been leaked online – intentionally or not we don't know – revealing the exterior of the upcoming sports coupe for the very first time.
The new model is set to make its public debut at the 2014 Geneva Motor Show starting March 6, showcasing all-new levels of technology including a vastly modernised interior.
Highlights already confirmed for the new model include a complete 12.3-inch TFT LCD instrument cluster. The unit houses all multimedia and GPS platforms, with customisable viewing modes.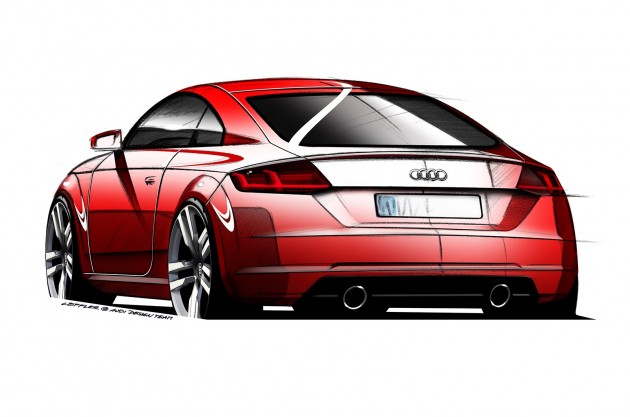 The model will be based on Volkswagen Group's MQB platform, which also underpins the new Golf and A3. With that, weight is expected to drop for a more sporting drive and improved efficiency, while structural rigidity will be higher to provide more precise handling.
As for the powertrain options, details are yet to be uncovered however it is likely to come with a similar range of turbocharged engines as seen in the current model, only they are likely to be more fuel efficient and more powerful.
Audi will probably turn to the 2.0-litre turbo four-cylinder for the new TT S as seen in the S3. In the S3 the unit produces 221kW, which is 21kW more powerful than the current TT S. Other engines could include the new Golf GTI 2.0-litre turbo which delivers 162kW.
More info is expected to be announced soon through an official Geneva show teaser of some kind.