A new video – which has since been set to private – seems to reveal the all-new Porsche 918 Spyder in production form. Only concept and prototype versions have been shown up until now. By the looks of it, much of the dramatic styling is carried over from concept to road car.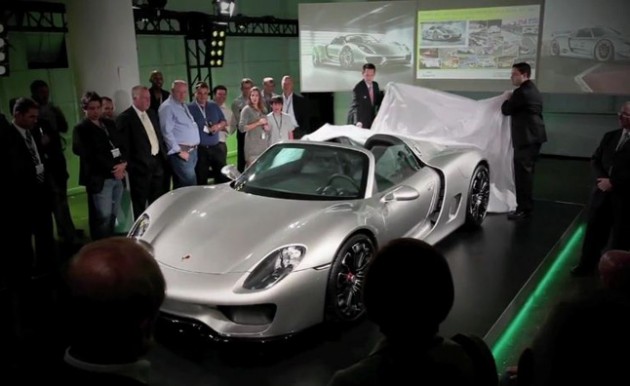 Although Porsche hasn't officially confirmed it, the video is believed to be of a special unveiling event for select punters. Instead of featuring a striking livery or clad with camouflaging, the body of the 918 shown shows off a more factory silver colour scheme.
One of the differences between this model and the ones that have been shown previously is the inclusion of a new air intake just in front of the rear wheels. It also features silver exhausts which rise up from the engine compartment.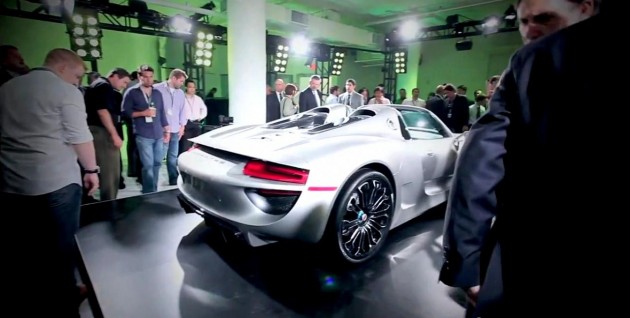 In the back features a comprehensive V8 hybrid system. The combustion engine is a 4.6-litre naturally aspirated V8 producing 419kW alone, while two electric motors – one front one rear – provide an additional 80kW and 90kW. The overall output is said to be around the 597kW mark.
Despite the epic performance, fuel economy will be around 3.0L/100km. This will be an incredible achievement by Porsche, blending ferocious speed with an eco-friendly return.
The new model will obviously be Porsche's flagship car, coming attached with a very high-end price tag. It's due to hit the market towards the end of 2013.
While trying to embed the video into this story, we found that the owner has set it to private. This further suggests this could be something revealed a little early. There are plenty of images floating around to give you an idea though.