Mercedes-AMG's two-tiered approach has spread across the lineup, where 4.0-litre twin-turbo V8 '63'-badged models co-exist alongside slightly tamer twin-turbo V6 engined '43' models. This philosophy is soon set to trickle down to the GLA and CLA AMG models.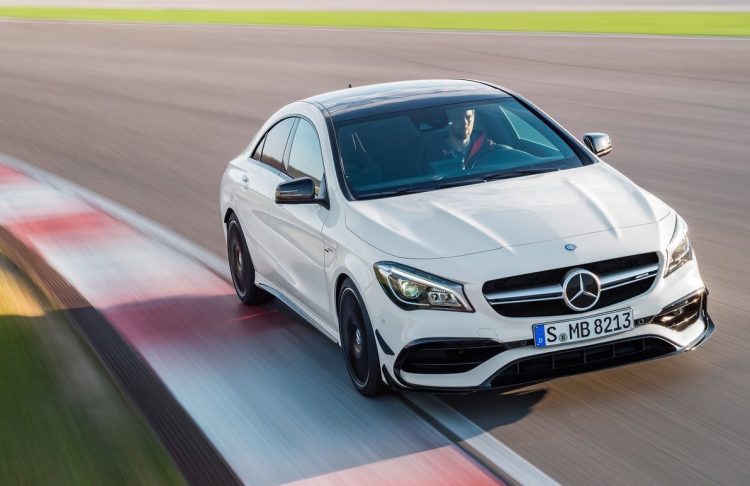 The double-whammy approach looks like it will be tried on the next-gen A-Class too, the top model of which is said to swell to 300kW – up from today's 265kW output that sees it sprint to 100km/h in 4.2 seconds. Rival Audi RS 3 manages 294kW.
An intermediate model beneath that would lineup against Golf R and Honda Civic Type R, with around 220kW, according to head of Mercedes-AMG Tobias Moers, speaking with Auto Express recently.
These two models will complement an all-new range of 1.2-litre and 1.4-litre turbocharged engines, co-developed with Nissan to replace today's 1.6-litre opener.
The all-new Mercedes-Benz A-Class and AMG variants are expected in 2018, before arch-rival BMW unveils its first front-wheel drive 1 Series on the UKL platform. This means every contender in the class will be front-wheel or all-wheel drive, unless the rumoured rear-drive Alfa Romeo Giulietta comes to fruition. Stay tuned for more on this as it comes to hand.