Beating the BMW E46 M3 by around seven seconds, Sport Auto magazine in Germany has conducted one of its full lap time trials at the famous Nurburgring in the new BMW M135i hatch, recording a time of just 8:18.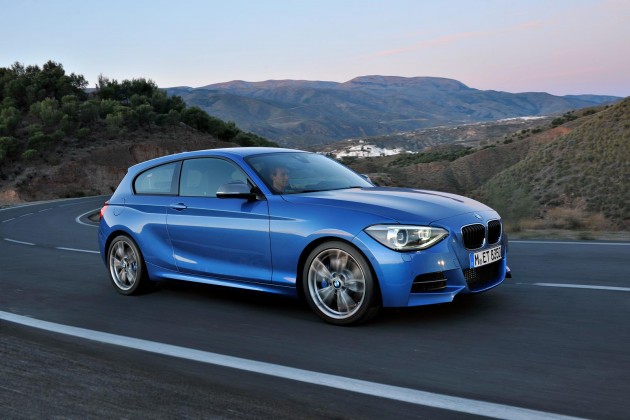 This is the first full official lap the car has done, in terms of getting down an official time for the board. It's about three seconds slower than the more dedicated and more powerful (250kW) BMW 1 series M Coupe, however, it stands as one of the quickest hatches around the circuit.
The only hatch that is quicker is the Renault Megane RS Trophy, which has put down a time of 8:07.97; the quickest front-wheel drive production car to ever lap the 20.8km circuit.
It's still a great effort from BMW M, as the time is bang on par with the first-gen V8 Lexus IS-F. The M135i 'makes do' with a 3.0-litre turbocharged inline six producing 235kW and 450Nm. It can cover 0-100km/h in 4.9 seconds.
The M135i is on sale in Australia, with prices starting at a reasonable $68,400. In overseas markets it's available as a three-door hatch, while in Australia it's only available in five-door form.