And you thought BMW 1 Series M Coupe tuning had reached its peak. Well, maybe you didn't, but this GCA GC10-V8 BMW 1 Series M Coupe (Global Concept Automobile) certainly comes close.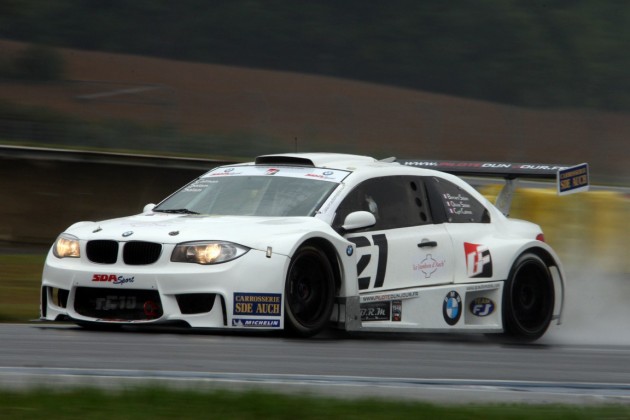 On the outside, it's easy to see this is based on a 1 M, but the body styling is pure touring car silhouette. This means underneath, very little from the production car is retained. It looks like a muscly little rocket though doesn't it?
The body structure consists of all composite body panels that have been designed to extend upon the original lines of the BMW 1 M. Every angle and contour is made much more dramatic, with heavily widened wheel arches and overall track dimensions.
There's also various vents and ducting in the bodywork, with aerofoils and spoilers front and back, all contributing to optimum downforce, aerodynamic efficiency, and cooling.
Powering the pocket rocket is a 6.2-litre Chevrolet small block V8 producing 405kW of power. The engine sits in the GC10-V8 tubular spaceframe chassis specified to FIA regulations.
Other highlights include a comprehensive three-way Ohlins adjustable suspension system, a set of racing 18-inch alloy wheels, and a full race cockpit with integrated roll cage and bucket seat. Lovely.
Santa… I need to make some revisions to that Christmas list.