Judging by an image of a recent brake pad supplier form from inside BMW facilities, it appears the German company is planning on bringing out a BMW M550dX diesel. Doesn't sound too interesting right? Well, how about if we told you it would feature a triple-turbo diesel 3.0-litre engine. The M550dX, as the name suggests, will also likely feature an M Sport performance pack.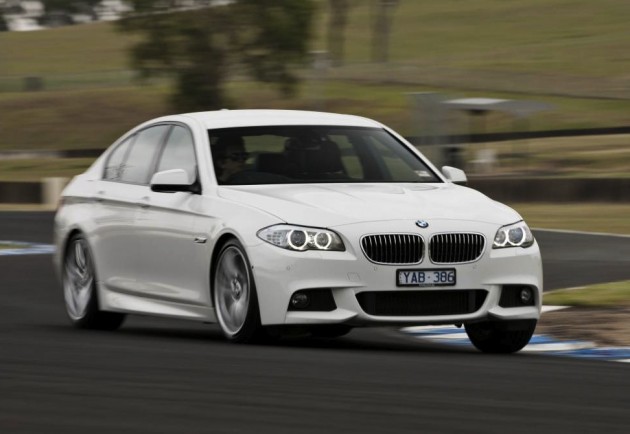 (BMW 535d M Sport)
The BMW M550dX is set to feature a 3.0-litre straight-six diesel engine – also seen in the current BMW 530d and 535d – pumped full of boost by three turbochargers. Power levels are expected to be up around the 300kW mark, while torque is likely to punch well beyond the 600Nm mark – considering the 535d already offers that amount.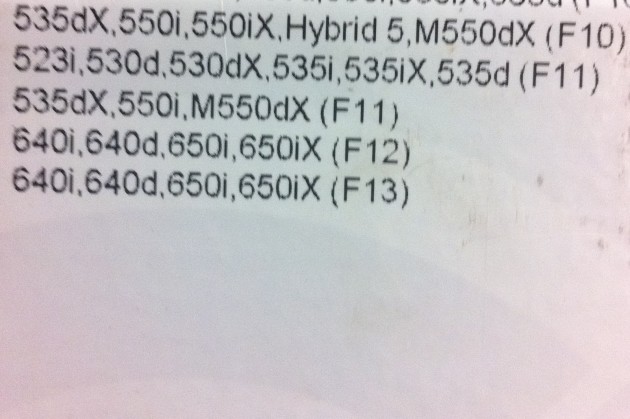 Some reports have speculated that the BMW M550dX badge is another name for a BMW M5 diesel, but it is far more likely the variant will simply be available with BMW M Division's M Sport cosmetic and performance upgrade pack.
This pack, as with other BMW M Sport packs, includes revisions such as sportier suspension, a higher performance wheel and tyre package – both of which will support serious power and torque more effectively – as well as various cosmetic details and a subtle bodykit and M badging.
Taking into account the current BMW 535d is capable of 0-100km/h in just 5.7 seconds and has a fuel economy rating of 6.1L/100km, a 550d would certainly be exciting stuff.
The triple-turbo diesel engine is said to be getting ready for a 2011 Frankfurt Motor Show unveiling. We'll keep you posted.
As the world adjusts to more environmentally-friendly technologies, it's good to see the performance market sector is still going to be looked after.
Tell us what you think about a possible BMW M550dX, would you like the idea of a diesel car that can punish 0-100km/h in well under 6.0 seconds while also maintaining a fuel consumption rating of, below, say, 8.0L/100km or even 7.0L/100km?