Audi is in Las Vegas for the CES event, and it brought a bunch exciting new technologies that we can expect to see in its future production cars.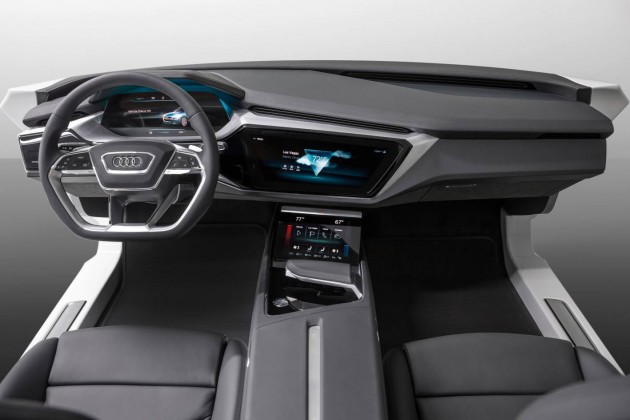 Some highlights on display include a 14.1-inch AMOLED (active matrix organic light emitting diodes) virtual gauge cluster, which was previewed at CES two years ago. The screen is curved slightly and provides more information than a traditional dashboard.
There's some exciting new LED lighting technology in the form of OLED (organic light emitting diodes), which are set to be implemented for exterior brake and indicator lights down the track.
As for an idea for a future centre console, Audi has come up with a multimedia interface which consists of two screens, with pressure sensitive haptic technology to help navigate through menus with "gentle yet defined pressure on the display".
Audi has also revealed its latest Audi Modular Infotainment Platform, MIB2+. The highlight of which is ultra high-speed connectivity through an LTE network. The end result of MIB2+ are speeds of up to 300Mbit per second, which among a variety of other benefits "shortens the time needed to make a phone connection", while increasing voice quality.
European consumers are also set to benefit from new services offered by Audi, the first of which will conveniently call up an Audi Emergency Call Centre immediately after an accident, and a new roadside assistance network capable of finding booking availability for repairs. It's all pretty clever… and very German.