Peugeot is planning to launch a range of electric sports cars from 2020, concentrating its resources on the project and thus withdrawing from the WRX rally championship at the end of the 2018 season.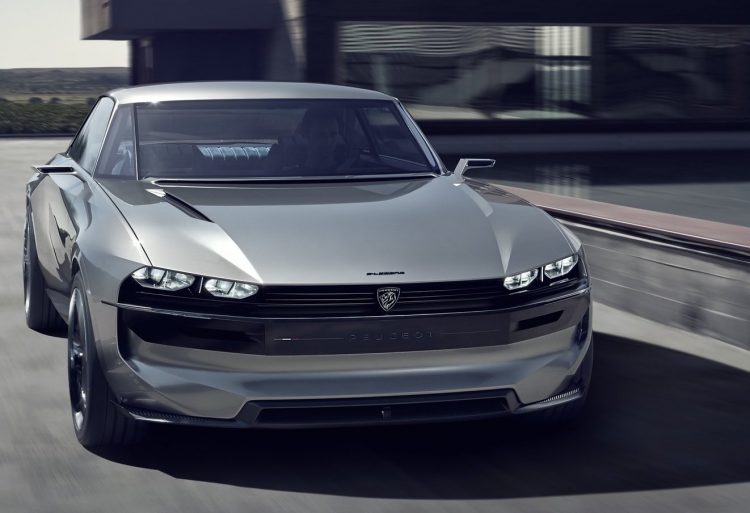 This is all part of its electrification strategy to ramp up electrified options for its vehicles. Given that these new electric models are being pitched as sports cars, they will be developed in collaboration with Peugeot Sport (the division responsible for the GTi models).
The French brand has recently introduced a number of plug-in hybrid models, including the new 3008 HYBRID4 and the 508 SW HYBRID wagon. At the Paris motor show a couple of weeks ago, the company also unveiled a spectacular retro throwback concept car, called the e-LEGEND.
If you remember, the e-LEGEND was inspired by the classic 504 coupe, showcasing a crisp, modern coupe design with full-width front grille and integrated headlights, like the classic, and a similar rear end treatment with the modern-tradition three-slat vertical LED taillights.
In concept form the car was powered by a 100kWh battery, developing up to 340kW and 800Nm to the wheels. Acceleration from 0-100km/h was claimed in under 4.0 seconds, with a top speed of 220km/h. Some of the technology developed for this is likely to be used in the future sports cars being planned.
There are no specific details on the cars as yet, but company CEO Jean-Philippe Imparato says the company will be exploring new territories and taking on new challenges. He also says "boredom will never be part of our DNA". In a statement, he said:
"Driving pleasure is at the heart of the brand's history. Electrification is a new opportunity to offer new high-performance versions to our customers looking for low-emission sports sensations. Driving sensations will be amplified by the performance provided by electrification."
The aim will be to reduce its overall showroom CO2 emissions as part of ever-tightening restrictions in Europe. Competing in the rally and developing technologies for it is seen as a disconnection from this new focus. The first electric sports car is scheduled to arrive in 2020.